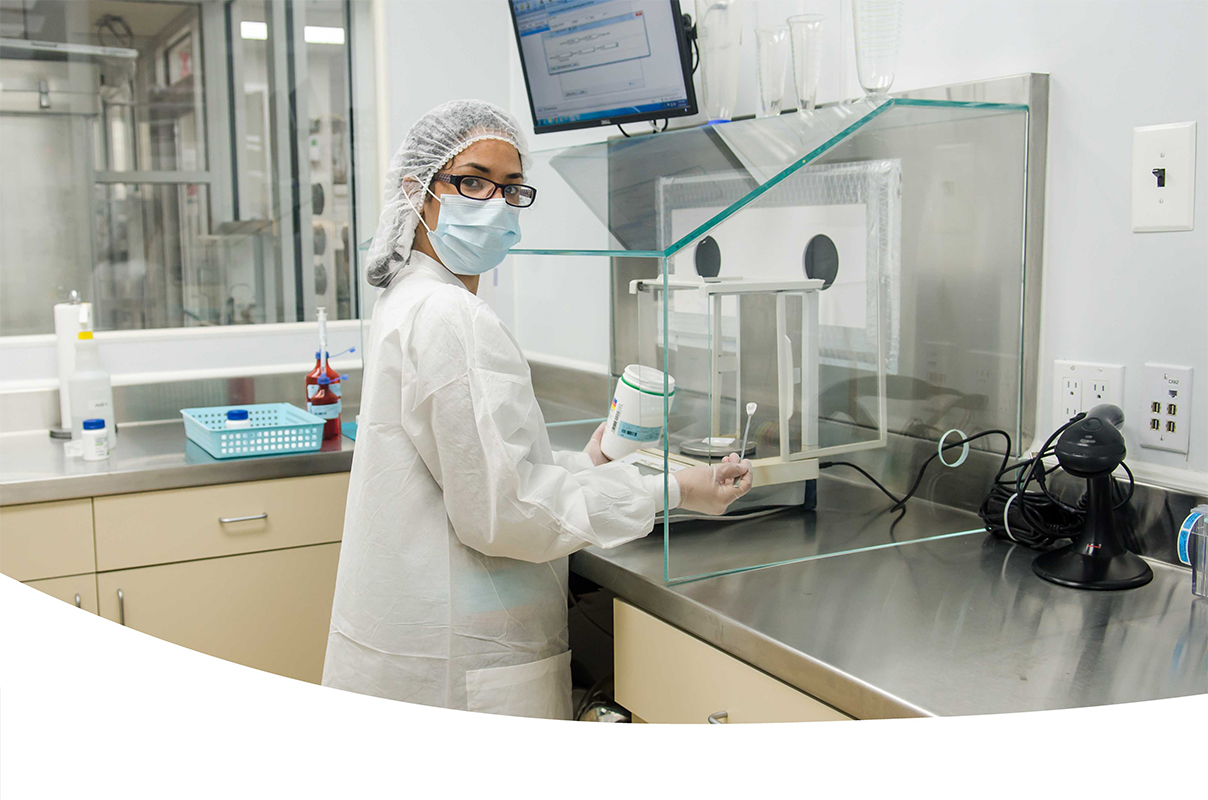 Top 10 reasons why pharmaceutical companies are transitioning to digital learning
If you're reading this article, you're most likely working in the pharmaceutical, life sciences, or biotech sector, and you've been tasked to research Learning Management Systems. A lot has changed over the past decade, and LMSs have evolved a lot. As you already know, the pharmaceutical sector is incredibly competitive and fast-moving. An LMS might be an excellent tool for better efficiency and digitally Transforming your organization.
It is no surprise that the pharmaceutical sector is one of the strictest for compliance and regulation. It's such a fast-moving sector that information provided to your workforce last year is outdated the following year. Frequent compliance and regulatory shifts add to this pressure, and keeping your workforce updated can be challenging.
Navigating a labyrinth of LMSs: Pharmaceutical industry
There's so many different types of learning platforms on the market. How do you know which is the best for your organization among 800+ growing LMS vendors? It's a question asked all the time by learning and development professionals. How do you know which LMS is best for your organization when selecting between SaaS learning platforms, proprietary or open-source LMS?
The short answer is that you must first research and define your organization's requirements and select an LMS that fits all those requirements. There's no point in searching for an LMS before you have defined your goals and objectives. This involves onboarding all your stakeholders in your organization early, reviewing the gaps and pain points of your current LMS, and identifying emerging trends and technologies.
Remember, you're investing in an LMS for the long term.  Your new learning platform needs to be future-proof, scalable, extendable, and grow with constant evolutions. The bottom line, find an LMS that fits all your requirements. Avoid learning platforms where you are forced to make sacrifices.
The Pharmaceutical sector is unique: Pharma compliance training.
The pharmaceutical sector is highly regulated and fast-moving, with compliance training, audits, and security requirements. Encouraging employees to use digital learning technologies can be tricky; monitoring employees learning progress and certification is manual and time-consuming.
Traditional old-school training no longer serves the digital age. Digitally transforming your learning helps solve those challenges, reduces the need for resources, and saves costs. There's a good business case to transform how you deliver training to your colleagues.
Employee regulatory compliance: continuing education
More broadly speaking, employee regulatory compliance training and certificate programs are the core factor for pharma companies, especially for drugs, chemicals and pharmaceuticals compliance training.
Continuing education is essential to keep professionals updated and to train your partners and sales representatives. An LMS is capable of training multiple departments and topics across large organizations. For example, you may want to extend training capabilities to include knowledge of manufacturing practices, global regulatory affairs, risk management, FDA regulations, compliance and drug and medical products.
Onboarding and upskilling: Pharmaceutical training courses
An LMS can be used for onboarding and upskilling employees. Enable your best and most experienced employees to collaborate with the training. Streamline the onboarding process and allow employees to undertake corporate, theoretical, regulatory compliance, and practical training. 
Online self-paced and social learning is efficient and allows newcomers to tap into the experience of your star employees in a collaborative experience. Social learning capabilities enhance pharmaceutical training courses within a virtual social context, especially for remote workers.
Emerging technologies and direct-to-consumer learning online courses
Direct-to-consumer (D2C) learning is an emerging trend that has proliferated since 2021. As technologies have evolved, so have the capabilities. 
The emergence of directly training your consumers and leveraging new technologies such as augmented reality to deliver immersive training alongside V.R. Goggles has shaken the learning industry. A.I. technologies have also evolved to personalize each learner's experience and deliver relevant and engaging content.
Healthcare and pharmaceutical organizations are transforming how they engage with end-users. Pharmaceutical organizations, in particular, are increasingly leveraging LMSs to connect and train consumers. The emergence of new technologies allows those organizations to monitor opt-in individuals through data obtained from wearable devices simultaneously.
Wearable devices actively monitor their general state of health, check if they have an infection, and see how well specific organs, such as the liver and kidneys, are working. All this data is securely associated with their account.
Two of the world's largest pharma companies leverage learning management solutions to identify and preemptively eliminate health risks before they occur using wearable devices. Wearable technologies actively monitor participants' heart rate, blood pressure, temperature, and ECG and sync data directly to the LMS and learners' profiles.
All this data is linked to a highly secure and encrypted centralized platform to help users tackle any discovered health threats and observe trends. Offering them training based on their health status. When shared with health professionals, this data enables practitioners to make better-informed decisions in the patient's interest.
This trend will continue to morph into the healthcare and insurance sector over the next decade as trends and technology evolve.
Training partners and sales representatives
Another reason pharma companies use learning platforms is for individuals working throughout the pharmaceutical product lifecycle in development, manufacturing, quality, and many other roles involved in validating products and processes and teaching good manufacturing practices.
Preparing partners and sales representatives for pharmaceutical regulatory compliance and certificate programs is essential to validate knowledge and practical demands with required courses, meet regulatory compliance requirements and be ready for audits. 
In addition, training partners and sales representatives ensure the most accurate information is communicated uniformly and helps comply with regulatory compliance requirements of the European Medicines Agency (EMA) and U.S. Food and Drug Administration (FDA), including and so on.
Clinical trials & medical devices, and lab training
Organizations can use documented evidence from clinical trials to produce training programs and share that knowledge with colleagues. Medical devices and lab training are commonly provided alongside accredited technical training. Essential to pharmaceutical regulatory compliance.
Complex corporate structures and LMS consultancy support
Most pharmaceutical companies are global, in most cases with a physical presence in multiple countries. Large multinational corporations have complex structures. They are accountable for meeting legal requirements in individual countries. Pharma organizations encounter various challenges when launching new technologies at a global level to serve all markets.
For example, pharma organizations must comply with regional laws like GDPR in the E.U. while complying with additional legal and regulatory compliance obligations in some other countries, where it's mandatory to host and store all data inside that country. LMS vendors generally provide expert consultancy services to help you navigate regulatory challenges and offer various pharmaceutical regulatory compliance and risk management solutions.
Security, privacy, and protection
It's no surprise that security is non-negotiable for pharma companies when they store large swaths of sensitive data about employees, partners, and customers. Pharmaceutical organizations require a proven and secure learning technology to protect the integrity of their organization.
Learning platforms are more secure now than ever before. However, additional best practices can further increase security, such as encryption, Server-Side Encryption (SSE), Multi-Factor Authentication (MFA), and alerts.
However, suppose you want to go further. In that case, some leading LMS vendors provide cybersecurity penetration testing services to identify any vulnerabilities and fix them before cybercriminals wreak havoc.
Additionally, proactive monitoring of your learning platform and regular maintenance and updates help protect your organization. The majority of learning management systems are secure. Still, more secure options are worth investigating for the pharma sector to meet regulatory requirements.
Hosting
If you go for a SaaS solution, enquire about where your data is stored and does it comply with your company policies and regulatory requirements. Ask if you have the flexibility to choose the hosting. You may be legally required to host the data in your country. 
Top 10 requests from Pharmaceutical companies.
1. Flexibility:
Everything else aside, flexibility is the cornerstone of long-term success and the most demanded. Learning platforms that offer flexibility will fit into your organization now and in the future. Flexibility offers longevity, adoption, and the ability to customize your LMS to your specific requirements.
Flexibility offers scalability and extensibility to help organizations genuinely grow and is widely requested by pharmaceutical enterprises. Make sure you find an LMS with custom development options.
Asynchronous and synchronous learning: How you deliver training is essential. Pharmaceutical companies need sophisticated delivery capabilities in delivering enterprise-level training. The pharmaceutical sector commonly demands asynchronous and synchronous learning capabilities.
Asynchronous and synchronous abilities enable pharmaceutical companies to deliver various training types, from blended learning to online self-paced learning. Online and blended learning can also involve streamed lessons incorporating instructor-led training and online activities.
Those tools equip the pharma companies with the capabilities to deliver the most suitable training type for that specific occasion. Having that freedom is essential to fit your corporate training culture, and instructional designers will have more wiggle room to be creative.
Learning platforms can deliver online and public courses with the option for authenticated or anonymous learners. Anonymous learners can receive results per session. Search for learning platforms that are SCORM compliant; this makes it easier to import training content from your existing learning platform.
2. LMS Collaboration
You've probably heard the collaboration term on many occasions. It stands steady in the top 10 demanded capabilities in the pharmaceutical industry. To summarize, everyone benefits from collaboration. Collaboration allows instructors and learners to engage in real-time and share collective knowledge.
Collaborative learning patterns help organizations navigate remote working and to adapt to future ways of working. It's no surprise that remote working has been a trend since the pandemic and looks to stay.
Learning platforms empower learners with the capability to collaborate in real-time and participate in forums, social news feeds, and group messaging. You can leverage your brightest and smartest assets to contribute and create training content. Social learning helps build a community and supportive learning culture.
3. Mobile and tablet accessibility:
Mobile is a no-brainer; 83% of the world's population owns a smartphone. Delivering training to smartphones and tablets is a must. Learners can continue their training on their mobile devices and continue from where they left off.
Some LMS companies deliver white-labelled apps to incorporate your branding, accessible on the iOS and Android stores. Apps deliver additional abilities to push real-time notifications to users and send reminders. Providing the ability for learners to access online courses from a mobile and tablet device is essential, including the ability to download the learning app on the iOS and Android stores.
4. Cost savings and efficiency:
Learning platforms offer efficiency, a centralized structure, and easy management. But they significantly cut training costs. Previously, instructor-led training would require organizations to hire experts and arrange transport and accommodation spread over various markets and languages. It was a headache. On many occasions, training experts had to reproduce and redeliver their training for every new group of employees. These costs have been eliminated with the emergence of digital learning platforms.
5. Tracking and reporting
Trainers need to keep track of the training and certification of learners and be able to conduct ad-hoc audits and report those results. Most learning platforms can customize the statistics and reporting dashboard to display meaningful reports based on their KPIs. Explore the ability to customize your statistics and reporting dashboard to deliver meaningful insights that meet your specific process.
6. LMS Security and privacy
Many LMS vendors offer an encrypted database, server, and LMS for extended protection alongside Multi-Factor Authentication (MFA). Some of the best LMS Vendors provide advanced security scans and penetration testing to ethically hack your LMS and I.T. infrastructure to find vulnerabilities before cybercriminals and strengthen cyber resilience. Security and privacy are essential for regulatory requirements.
7. LMS Integration
There are many types of LMSs on the market. Most offer integration into mainstream tools like Salesforce, Zoom, Microsoft Teams, and other systems. However, suppose you are looking for integration into more custom technologies or internal systems. In that case, you will need a more flexible LMS to future-proof your LMS from technological shifts and trends. Check with your LMS vendor to see if custom integration is possible and that it is secure and meets your security compliance requirements.
8. User experience
It's no surprise the platform needs to be simple to use. You leverage a learning platform to deliver content, not to spend vast swaths of time learning how to use it. LMS vendors spend considerable time testing the user interface and applying user feedback to optimize the user experience. You can also have an LMS custom developed to your preferred design.
9. LMS Pricing
Pricing is essential, knowing how much your LMS will cost. The price depends on the vendor. Some offer one-time costs, and others offer SaaS subscriptions with longer-term contacts. SaaS vendors typically charge a license fee per user, which can vary. Adding additional features might require an add-on subscription.
The one-time cost typically involved open-source and custom-built learning platforms. While these tend to be more costly at the beginning, they result in considerable cost savings in the long term if your organization has a large volume of learners.
Open-source platforms usually require yearly maintenance to maintain the learning platform. To summarize, choosing the correct LMS depends on your organization, requirements, and budget.
10. Regulatory compliance and auditing
Tracking your employees' progress to meet regulatory compliance ensures your organization is legally safeguarded. An LMS helps pharma companies conduct audits and have an overarching view of all employees and their progress. An LMS offers a centralized platform that can be translated into over 100 languages.

Get in touch to learn more about Opigno. We'd be happy to show you our learning platform in action. Schedule your demo here.
Author: Adam Kennedy-Ripon
Date: 2 August 2022