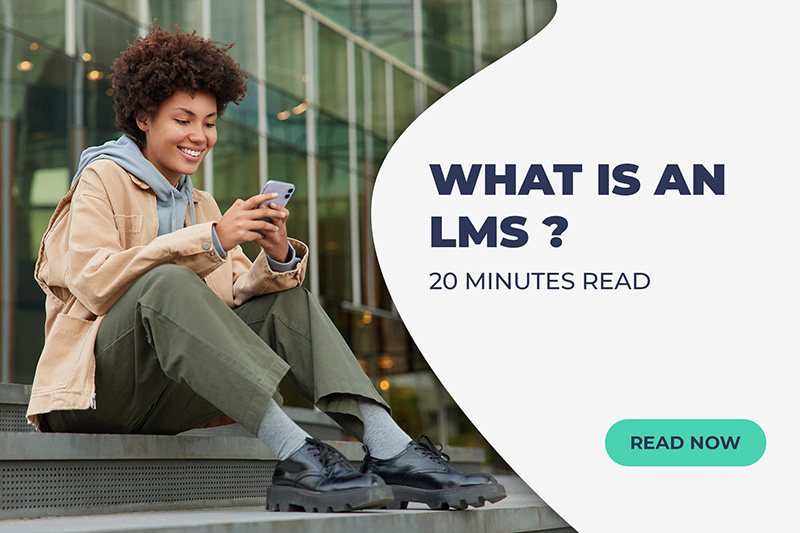 If you've been wondering what an LMS is and what it's for, get ready for our Learning Management System breakdown!
What's the full form of LMS? The LMS acronym stands for Learning Management System. Now you know what LMS stands for, but what is an LMS, exactly? Whether you're a regular visitor to Opigno or you found us through a Google search, grab a seat and start taking notes: school is in session. A learning management system is a software-based application (or 'app', as the cool kids say) for the management, documentation, tracking, reporting, automation, and delivery of educational courses. It's used by all types of organizations, not just schools or software and technology companies.
What is an LMS? Video explainer:
Check out our 'What is a learning management system?' video for a quick overview.
If you're too lazy – err, busy – to read this whole article, we've summed up it for you in this short but extremely exciting explainer video (go grab the popcorn, we'll wait.) Learning management systems (often abbreviated to LMS by the time-saving typists among us) are also often referred to as a course management systems, e-learning, or e-training system. Ancient hieroglyphics tell us* that an LMS is sometimes also called an instructional management system, integrated learning system, learning social network, or a personal learning environment. Some people even call it a Learning Content Management System. Still, an LCMS is actually an LMS platform with an integrated online editor that allows organizations to share training material. So this annoys the LMS purists, and we try not to mention it too often. *Not true. There are other learning management system definitions, but trust us, this is the simplest to digest. 
Definition of learning management system LMS: learning management system history
A learning management system (LMS) is a software or web-based technology used to plan, train, manage and evaluate a specific learning process. People with limited technical experience can administer a learning management system through an easy-to-operate interface. An LMS enables organizations to centralize their education programs and provide continuing education to employees, students, customers, or partners, depending on their organization. 
What exactly does an LMS do?
Define LMS. A learning platform helps administrators manage, track and deliver e-learning courses to employees, students, partners, and customers. You can also use LMS software to deliver training material to the general public, employees, or higher education students. The purpose of learning management systems is to deliver training to your customers but is not necessarily exclusive to internal employees. You can use an LMS to engage your customers or partners and even build a community. For example, pharmaceutical companies use LMS platforms to deliver learning to patients, to help them better understand their medication, health situation, and regular health monitoring, including the heart rate, blood pressure, and ECG using other technologies that share this information with a patient and be accessible to them and their doctor. 
What are the primary functions of an LMS?
An LMS supports and helps manage the learning program for large organizations. There are several benefits you'll find with using the software, such as:
Reduced learning and development costs:
In-person training programs can be expensive once you factor in venues, logistics, travel, and the time it takes employees away from their work. An LMS reduces those costs by removing the need for venue hire and repeated trainer fees – even the cost of refreshments and printed learning materials add up eventually!
Reduced training time:
When you digitize your training programs, you can present the same knowledge in less time than traditional classroom learning. Plus, users can work through personalized courses adapted to their knowledge needs and busy schedules, further improving efficiency.
LMS learner tracking and reporting:
Organizations can track learner progress and scores. Most LMS dashboards offer an at-a-glance summary of overall student performance, who has completed which pieces of training, how they scored, and more. The reporting function also provides insight for educational content creators to improve gaps and optimize content delivery. It can also be used to assess student performance and grades.
Improved engagement:
Creating a user-friendly learning management system increases engagement and retention. Learners can study in a self-paced environment– maybe while curled up on the couch sipping a latte? - but a more relaxed visual interface and ease of use mean that learners are likely to be more interested and will remember more of the learning content.
The benefits of using a SaaS LMS include learning flexibility for users. E-learning courses enable learners and new hires to work remotely. Training materials are web-based and online courses can be accessed from most mobile devices.
Asynchronous learning is a student-centered approach that facilitates peer interaction and boosts learner engagement. Most LMS also have discussion forums, internal messaging, chat, and a community ecosystem available. Most e-learning systems offer a high-quality user interface for usability and intuitive learning, and the nature of online mobile e-learning results in a better user experience. 
As humans, we get through any learning process with more enthusiasm if we make it fun. Today's learning content systems are equipped with gamification options that award learners points, badges, and certifications. Gamification enhances engagement and motivates learners by delivering a fun e-learning experience that leads to higher mandatory training completion. Level up!
Why do you need a learning management system (LMS)?
It's easier to manage.
An LMS makes it simple to deliver online training to employees and partners and cultivate personal and professional growth (including product knowledge) if you're a medium to large multinational corporation. An LMS is an easy way to manage this without 'death by PowerPoint' seminars, maxing out anyone's inbox, or generating endless badly-formatted progress reports in Word. With a bespoke LMS solution, you can launch a full-featured learning management or Minimum Viable Product (MVP) for organizations new to eLearning and usually an inexpensive LMS. 
An LMS is vital in automating the corporate training process, allowing enterprises to shift physical instructor-led training to virtual learning and development programs. Online training enhances accessibility, feasibility, and flexibility; it helps optimize your company, resources, and cost expenditure. Can you tell we're big fans?
It can be tailored to teams, individuals, and learning objectives.
Aside from the obvious benefits of online training vs in-person learning, an LMS is vital for ensuring that the correct training is only visible to the relevant employees, partners or customers, as visibility can be restricted to specific teams or departments. For more complex and extensive organizations, LMS software can provide multi-tenancy options; this allows large enterprises with a global presence to host more than one learning environment (tenant) inside a single software installation. This way, multinational companies only need to develop one LMS for all markets and regions, because a multi-tenancy LMS offers a completely personalized and customized option for online training programs with genuine flexibility. Why is this useful? Well, local markets may have different needs, such as their corporate identity guidelines, unique compliance, legal stipulations, and regulatory needs.
Imagine an international hotel chain. (Go on, close your eyes and imagine it – make it as fancy as you like.) The hotel chain would create a global standard LMS, but they would need to self-manage mobile learning at a local level for that particular hotel. They may need to adjust the LMS to display unique report dashboards or integrate with other technologies and HR systems. The training management system could be unique for a hotel in New York and a hotel in Tokyo, with a different brand identity, language, relevant local information (such as recommended third-party service providers), and different legal, regulatory and compliance requirements.
It's future-proof social learning.
Learning programs are essential to the digitalization and transformation of organizations and how they train workers and still maintain a feeling of community, particularly in our post-pandemic era. (Yes, sorry. We had to mention the 'P' word.) And it's not just for the big boys - higher-education institutions, government and government agencies, international organizations, NGOs and medium-sized enterprises also use learning management systems. An e-learning platform can centralize resources, training, data and provide actionable insights. This results in continuous improvements, with the ability to identify gaps and opportunities amongst your workforce. The aim is that digital learning should be easy, straightforward, and enjoyable for LMS users.
What type of organizations uses a learning management system (LMS)?
Welcome to an exclusive club of … well, pretty much everybody. All kinds of organizations and industries use learning management systems, including government agencies, multinational companies, NGOs, and higher education. Let's dive deeper to see exactly how some industry sectors use it.
LMS for Enterprises
A corporate LMS is used to connect, engage and deliver online training for global, regional, and local employees. Enterprises are drawn to the centralized advantages of online training and communicating with all learners across multiple locations and in various languages. Customer training and development help grow employee knowledge and align business frameworks and policies. Learners can access online eLearning courses from any location or mobile device, and this flexibility enhances the employee learning experience.
Many organizations actively use eLearning platforms as an integral part of their employee learning and development program, including compliance and regulatory training. For example, pharmaceutical companies, healthcare, manufacturing, aviation, FMCG, Luxury goods, NGOs, higher education, and government agencies use learning management systems for internal use and, in some cases, direct to consumers. Yep, an LMS can be used for your consumers too.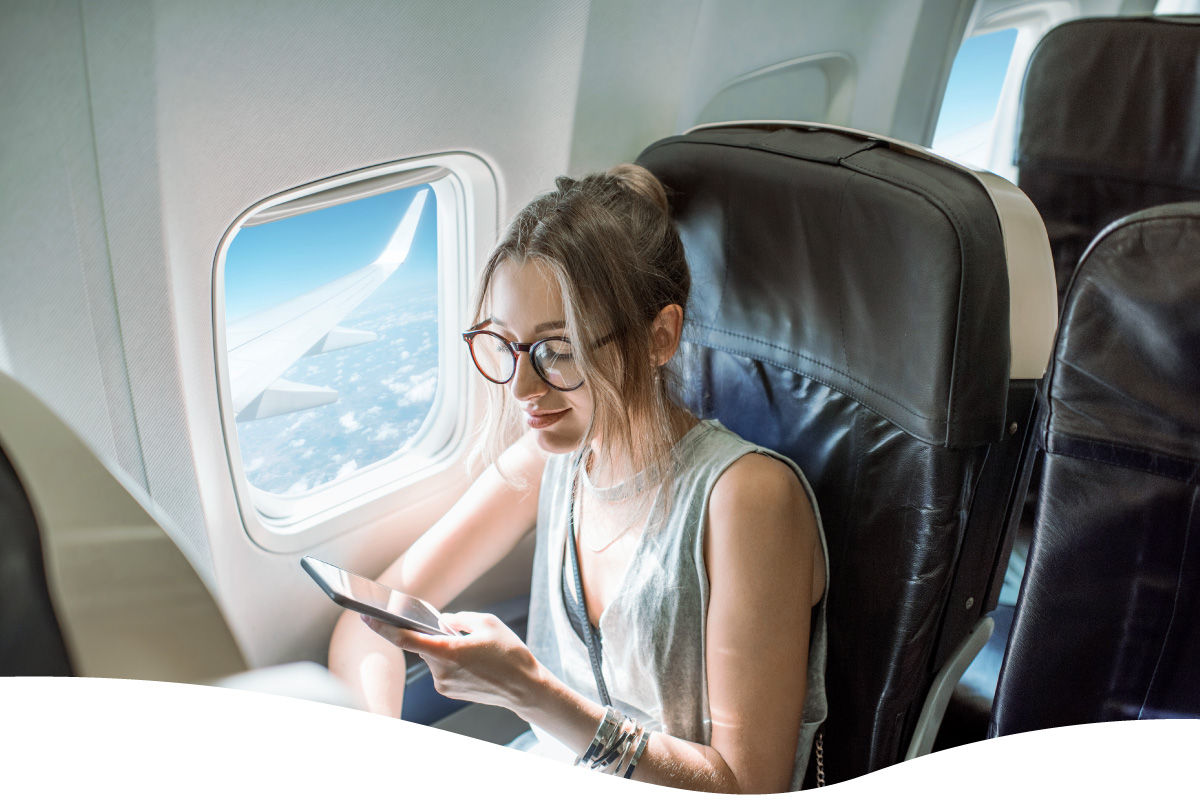 Corporate LMSs are used for employee compliance, training and onboarding new employees, replacing ill-timed and tedious in-person seminars (sorry, Steve from HR – you should have upped your game a bit). LMS use has become a fundamental cornerstone to most enterprises. Its multi-tenancy abilities allow large corporations to manage courses at global, regional and local levels. For maximum appeal, learning content should be accessible and on-demand for most mobile devices.
With the multi-tenancy option, e-learning content can be restricted to specific users and can be administrated locally. Enterprises looking to incorporate eLearning courses for training will find value in learning management systems, especially in our current post-COVID landscape. Enterprises are increasingly leveraging e-learning platforms to deliver online training initiatives and continuous learning following the major shift worldwide towards remote working. As a result, in 2020, LMS use has increased 10x by Enterprises. An easy-to-manage learning management system is essential for enterprises. Ensure to obtain a learning management system with interactive microlearning, social learning, and bite-sized learning options. 
LMS for Higher Education (HE)
When they're not out partying or sleeping in until noon, students make use of their university or college LMS to receive learning materials and coursework. Universities use a learning management system to create courses, as well as store and distribute course materials to specific classes or groups. This course material includes video presentations, PowerPoint slides, essential reading materials, and a calendar overview of key assignment submission dates – all of this allows tutors to create immersive learning experiences. The ability to integrate e-commerce capabilities and securely process online student fees is also crucial for educational institutions.
Educational institutions generally need a community-based LMS with excellent user accessibility, to build a sense of community across all students and support those with a disability - for example, a hearing or vision impairment. A sound-learning system should be WCAG compliant and offer a screen reader as well as enhanced visualization.
HE institutions use learning management systems to keep their students engaged and up-to-date with learning content, providing them with necessary development tools alongside internal forums and chat communication tools to enhance the course experience. It's vital that their LMS would have solid video conferencing and virtual streaming options to present a live course to students. And naturally, e-learning assessment tools benefit instructors and tutors who can monitor student progress and clearly identify where their students need additional support services to assist with their online courses.
These types of educational institutions benefit significantly from a centralized student training platform. Get ready for the techy bit: universities use multi-SCORM to package more than one e-learning course and H5P to import large volumes of new courses. Multi-SCORM enables higher education to combine multiple online courses that contain Shareable Content Objects (SCOs). (It's essential to ensure your eLearning system is WCAG 2.0 AA compliant - it's a requirement for some U.S. federal agencies and E.U. grants but also to ensure it's accessible by all your people.
Customer Learning Management Systems
Public entity learning management systems are a fancy word for a Government LMS. Although there are rumors about governments using advanced technologies for everything from mind control to conversing with aliens, the use of LMSs to help employees upskill across the public sector isn't popular amongst conspiracy theorists. 
Governments still have their secrets, though, and they rely on the most secure LMS to keep confidential information concealed, with multiple levels of learning access rights to the content and even hosting the data on-premise. LMSs are also used by the military, law enforcement, counterintelligence agencies, advanced military defense research projects, government-funded Think-Tanks, space research, technology, and exploration are also used. It's pretty exciting, right?
Public bodies use LMSs to increase employee engagement, boost workforce productivity, reduce the cost of employee training, and help manage compliance training by educating learners on rules and regulations. Government agencies avoid cloud-based LMSs due to the lack of security. Instead, they opt for a learning activity management system that is 'cloudless' and more secure and controllable. Government employees have compartmentalized internal or external access to learning materials (if the agency permits). Learning materials would need the option to be imported. That's fundamentally a learning management system concept for why governments use learning management systems and usually choose Drupal-based learning platforms for their added security. 
LMS for associations
What is an association LMS? NGOs, charities, and Sports federations all use learning platforms. An association learning management system is a specifically built online framework for housing and managing all elements of an association's educational program. This also includes association members, partners, and volunteers worldwide. 
What should you look for in an LMS?
Don't panic! When searching for a new learning management system for your company, you'll find a wide range of options available. It's vital to take time and demo different programs. Ask questions to find the most suitable learning platform for your organization. Consider your company's priorities and training objectives.
You should also review the support options available and identify if the LMS can deliver your specific requirements, particularly if it's your first time using an LMS.
Ideally, having an LMS consultant helps you understand the LMS marketplace and determine what you need is good. See if the LMS provider offers training, documentation and ongoing customer service for those fiddly issues that pop up later down the line. Online reviews can be valuable sources of information - but be aware that some of them may be paid reviews, so they may be feeling more … shall we say, generous with their feedback.
Let's dive into some of the must-have course features.
Customization:
Every organization is uniquely different. Customization is essential to ensure the platform meets your organization's individual needs, with the option to add or personalize features in the future as you flex or scale. Future-proof your organization. 
Scalability:
As your organization grows, you should be able to scale and expand your LMS features. E-learning courses are changing all the time, and so will your business needs, so scalability is essential alongside an easy-to-manage system.
Mobile and on-demand:
Learners will need to access the training courses from different locations and devices. An LMS system that can be accessed from mobile devices is essential - a mobile app is even better when it comes to an online course.
Blended learning:
You can also use a learning management system to organize in-person sessions or virtual live training along with digital content. You can add multiple blended learning options into your training with most LMSs for maximum flexibility.
Authoring tools:
Choose a learning management system that makes digitizing your content straightforward. There should be complete flexibility to present any type of course material in any format imaginable (except maybe in 4D holograms – the technology isn't quite there yet). 
Security:
Some business training content can contain sensitive information. Ensure you choose the right Learning Management Systems to deliver the security and privacy protection that your organization needs.
Social learning:
Not quite the same as chatting around the water-cooler, but internal messaging tools and forums create a sense of community and support, helping learners to engage more with the material within an LMS. Make sure you include this in your request for proposal (RFP)!
Reporting:
Ensure you're getting the level of detailed reporting you need to manage and improve your training program. Learning management systems can track and monitor analytics, user training and development progress. Big brother is watching …
Adaptative learning paths:
E-learning should adapt to learners and their knowledge. Adaptive learning can change course if users get multiple questions wrong. It will be able to place them on an easier path to help them attain knowledge step-by-step. Some learners might be new in the industry, while others have been there for many years – pushing a newbie too far out of their comfort zone or boring an industry veteran with beginner questions runs the risk of alienating them both equally.
Legal and regulatory:
To protect your organization, ensure that your learning management system is compliant-ready in your country and anticipates any future legislation that you might have to adhere to.
Multi-tenancy:
Multi-tenancy serves multiple people within and outside of your organization. All are shared on a single database, but each tenant's data is isolated and remains invisible to other tenants. You can have an international company with offices in over 100 countries and each tenant is isolated for that country and can be managed locally by administrators in that location. 
Easy course management:
The management system should be easy to use. Any LMS should simplify course management and training content, communication, employee connections, coursework, learning tools interoperability, feedback loops, chat and video. If it doesn't – it's not right for you!
Integration:
You might need to integrate the LMS with your HR system, Salesforce, Microsoft Teams, SharePoint or Microsoft Active Directory. Check this well in advance, and if it doesn't offer this, ask if they can develop it as an option. 
White-label learning management systems:
White-labeling incorporates your brand identity into the LMS, enhancing your brand messaging and the user experience. Learners will feel right at home - as if they are inside their own office.
Single sign-on (SSO):
Entering usernames and passwords is tedious at the best of times. Confirm SSO is available to ensure your users do not have to sign on each time they access.
H5P compliant:
Multilingual:
¿Hablas español? Make sure your online learning solution supports all the languages you need now and in the future. Especially right to left languages, like Arabic. (And don't forget Klingon.)
SCORM compliant: 
What does SCORM stand for? ''Sharable Content Object Reference Model''. SCORM defines a specific way of constructing learning management systems and training content to work well with other SCORM-compatible systems.
Which is a better LMS: Proprietary or Open-source?
Here's two options we can put head-to-head: proprietary vs. open-source! Each organization needs to consider important factors before introducing new programs to learners. These factors include content management systems, training needs, course material, learner progress, course creation, customer training, support services and the ability to manage and deliver e-learning courses.
Any training program should have a defined strategy behind it and be linked to business objectives. Once you pinpoint exactly why you need the learning program, you'll be better positioned to use and develop it. Once you've selected the right tool for your organization, you'll want to identify all the learning management system features that will help you streamline the training automation.
The first step is to identify what learning system platform fits your long-term needs. A proprietary LMS is subscription-based, whereas an open-source LMS provides software as a service through consultancy and customization fees.
Proprietary learning management systems
Pros
If the thought of implementing and running an LMS is making you nervous, a proprietary LMS is going to be your preferred choice. They're stable, reliable and have a dedicated team to support you 24/7. The team offer training and are accountable for the delivery of a well-functioning system.
Another essential component of a proprietary LMS is the straightforward and user-friendly interface, which makes the learning process easy and engaging for users. It's also worth knowing that some LMS platform companies create course material for clients.
Usually, proprietary systems are cloud-based, meaning you don't have to manage the server, requiring no technical abilities. You can also purchase additional LMS features easily.
In a nutshell, proprietary learning management systems offer convenience and support. They have a template for almost any organization type. In addition, proprietary providers tend to have integration partnerships.
Cons
Proprietary LMS platforms are somewhat restrictive and are generally subscription-based, which means you have to keep opening your wallet for yearly licensing fees. Also, customizing your internal learning portal is closer to a dream than to reality, and the platform's code cannot be configured or altered.
There are typically other fees related to setup and maintenance and license costs per user, as well as self-hosting restrictions.
If these drawbacks aren't fazing you, then great – but ensure you trust your LMS provider. Ensure your LMS vendor will maintain the LMS platforms for the duration of use, especially for updating security patches and fixing bugs. Read the small print to check what happens in the event of other issues, such as if the LMS vendor goes out of business.
Open-source learning management systems
Pros
Open-source is a trendy phrase that appeals to the forward-thinking internet generation, but it's vital to understand exactly what you're getting. By its very nature, anyone can change the original code of open-source learning management system software. It is given freely to the public to examine, use and improve.
As a result, software creators of these LMSs are actively engaged with the online community, which includes passionate developers and users. If your talents lie in tech, it's an ideal pixel-based playground.
Open-source LMS software tools are miles ahead of the curve due to the community's willingness to contribute and experiment with new ideas. This type of developmental environment leads to the generation of fresh and innovative solutions.
An open-source LMS allows users to fully tailor the learning system platform to meet precise needs and goals. They're fully flexible, configurable and scalable, with advanced multi-tenancy freedom.
This option is more cost-effective in the long-term than a proprietary LMS because there are no user license fees. You're also not tied down to any one provider - if your customer experience goes sour, you can walk out on your LMS vendor faster than Julia Roberts on Rodeo Drive. "Big mistake. Huge."
A self-hosted LMS offers more extensive security and control of your data, which you can host locally. As a result, the platform helps organizations navigate and mitigate risk. This is why large government organizations and multinational corporations choose an open-source LMS for online training.
The best online learning platform for government agencies are Drupal-based learning management systems. Drupal is considered the most secure content management system (CMS) available, allowing organizations to administrate training courses directly inside the platform efficiently. A Drupal LMS offers full security and privacy protection, well beyond the capability of any cloud-based LMS currently available.
Cons
Now for the bad news: it's a common misunderstanding that open-source LMSs are entirely free. While it is free to download, the open-source business model relies on selling services, and you may need to pay for hosting fees, setup and maintenance.
Additionally, you'll need to pay to customize the learning management system, and hiring the talents of a good LMS consultant and developer can be costly.
Now for the big catch: LMS software application packages require experience in administrating and maintaining a learning management system. This means technical skills are a must-have. Depending on the LMS platform, you will need some of the following abilities: PHP, databases, SQL, JavaScript, HTML, CSS, XML, and possibly Ruby on Rails. Yikes.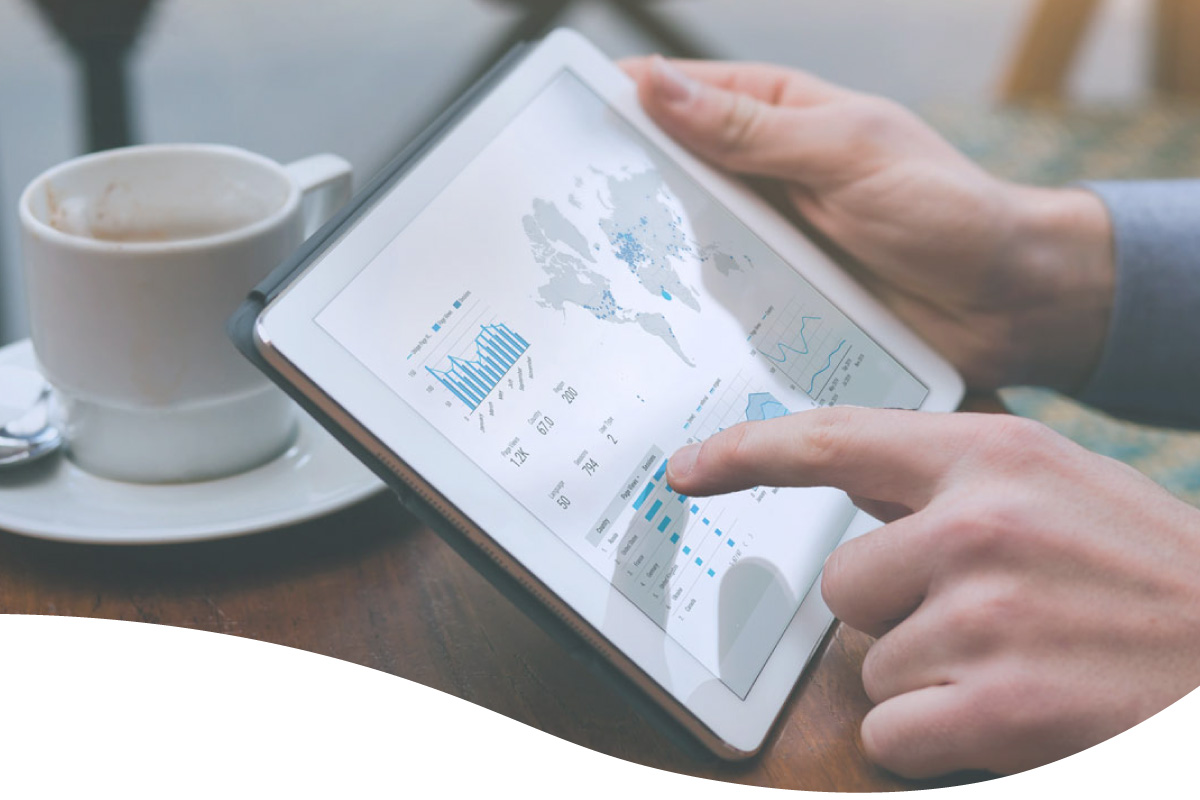 What's the best learning management system (LMS)?
Now, we're not going to pick the 3 most popular LMS and have them fight to the death. Honestly, this is a tricky question to answer. It depends entirely on your organization's requirements and finding the LMS technology that best meets those needs.
Many different providers claim to have unique features and hold the top spot as the best LMS. Like any good long-term software relationship, we advise thoroughly researching an online training platform before committing. You'll want one that's genuinely mobile-ready and comes with a white-labeled LMS app that can incorporate your brand identity. (If you're unsure what that means, white-labeled apps allow the LMS app to be 'branded' with your company logo and corporate identity, helping it feel naturally part of the employee experience. Users can download the app on the iOS or Android store, allowing them to quickly and easily jump on board with training.
Yeah, yeah, you're thinking – get to the point, which LMS should I go for? Can you handle the truth? The fact is, there's no single best system. The LMS is only helpful if it delivers what you need and if the training course adds value to your users. Some online training platforms are better for educational or governmental institutions, while others will be better suited to large corporations.
To determine the best LMS for your organization, it's essential to answer some basic questions. For example, what kind of content delivery are you searching for? Are you looking for a WordPress or Drupal-based LMS? Do you need a cloud-based LMS? When determining the value of an LMS system, also consider whether or not you need the following features:
Content Delivery
Intuitive navigation
Collaborative learning
Efficient workflows
Gamification
Easy setup
ILT and VILT Support
Tools/Software Integration
eCommerce Mobile and Offline Access
Customization
Multiple user roles
Multilingual language Support, especially in Arabic or Chinese
Multiple learning paths
Built-in authoring capability, SCORM, H5P, TinCan API compliant.
 Ultimately, the choice is yours. But research, research, research! Here's a bit more to think about to help you make your decision.
How much does an LMS cost?
The cost depends on which type of LMS you choose, how many users need access, and if custom development is required.
How much does a proprietary learning management system cost?
A proprietary LMS for an organization with 10k learners could cost anywhere between $500k to $1.5m USD yearly. Ultimately, it's less stressful, but more spending is also required for additional user licenses or features. 
How much does an open-source learning management system cost?
A customized open-source LMS for large organizations with 10k+ employees can cost anywhere between $200k to $1.6k USD to develop, but with no additional yearly fees. If you decide to purchase maintenance, this could cost between $70k and 90k USD per year - but it's not essential. This is an attractive option if you're a tech genius and want to save on costs long-term. They will offer a maintenance contract cost after building your LMS and should provide an excellent account management team. They will also review the learning management system characteristics and define your requirements. There are over 800 learning content management system vendors on the market! Open-source platforms are more affordable LMS providers in the long term, but be prepared to invest at the start and discuss with your dedicated account management team.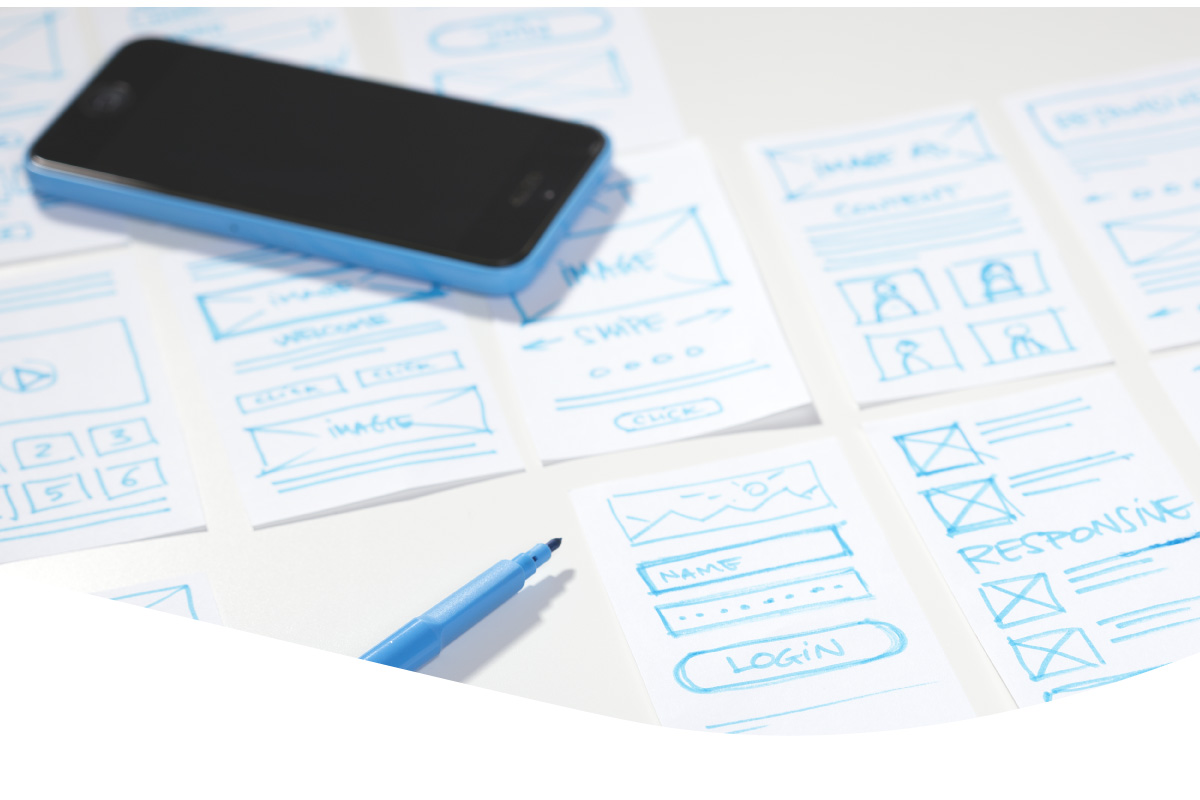 Conclusion
Now you know everything you need to know about learning management systems! (Or at least most of it.)
With the right research and planning, there's no doubt that a learning management system can transform your organization. There are thousands of systems available in the market that all claim to be the best LMS system, and it can be a process of elimination to narrow down to the one that fits your organization,
Here's our top final LMS 5 tips:
Take your time - to select 'the one, your final choice for LMS provider, be prepared to get in touch with at least ten for your RFP.

Do not compromise security! Consider if you want to manage your organization's data in-house with more independence or if you trust a 3rd party provider to store your secrets. Additionally, if you're based in the EU, ensure your LMS is GDPR compliant and follows the privacy directive (ePR). You'll need to check for similar legal laws if your company is based in the US or Canada.

Question everything – be a pest! Ask lots of questions and request an accurate price and demo, which should include all the additional features you'll need. This is essential to avoid cost creep later on.

Own or loan? Decide if you prefer to own your LMS or if you want to host it on a third-party system. A cloud-based CMS will incur a lot of additional costs, so compare it with alternative options. Don't rush into making a decision; involve all stakeholders in your organization, as they will be key in developing courses.
Ultimately, you'll have more options than lunchtime in a doughnut store. Just remember, the most critical factors are security, scalability, flexibility, support, regular updates and protecting your organization's data like employee info, details of business partners and customers - and those hard-earned trade secrets.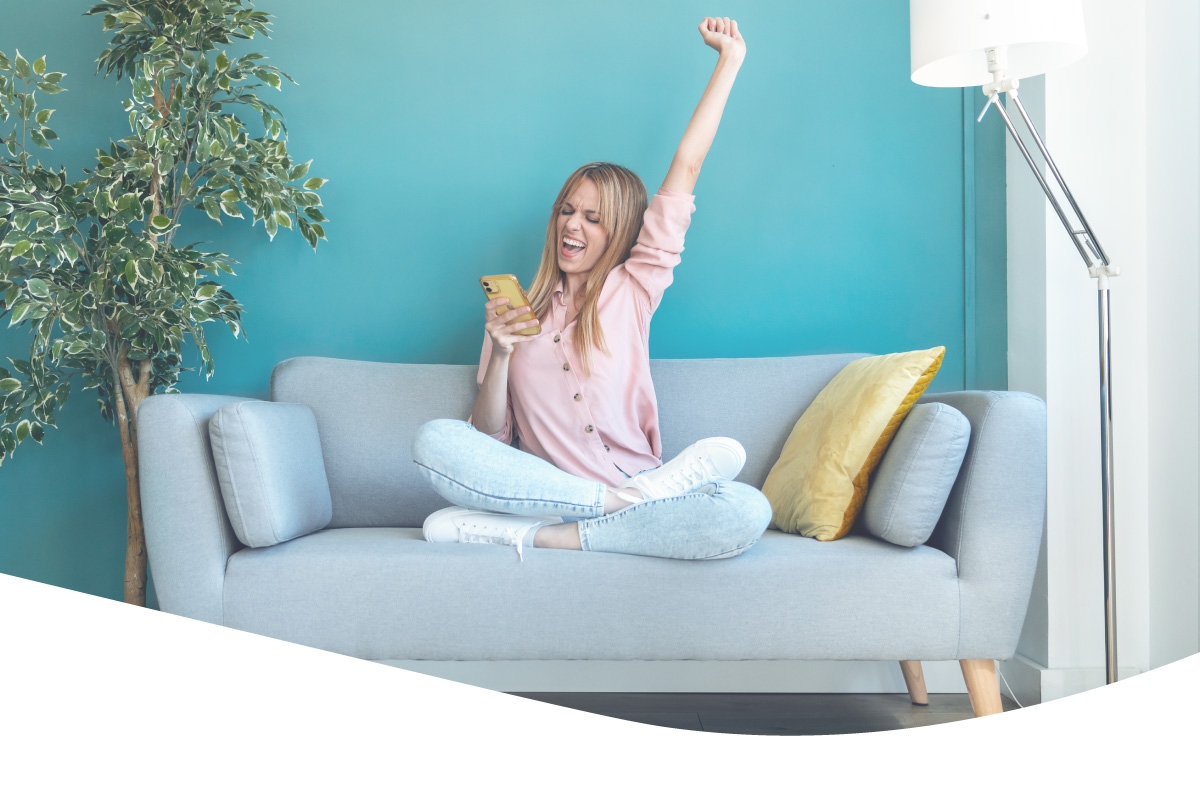 What is an LMS? - Infographic:

Author: Adam Kennedy-Ripon
Design and video: Simon Contreras
June 16, 2021
Updated: August, 12 2022