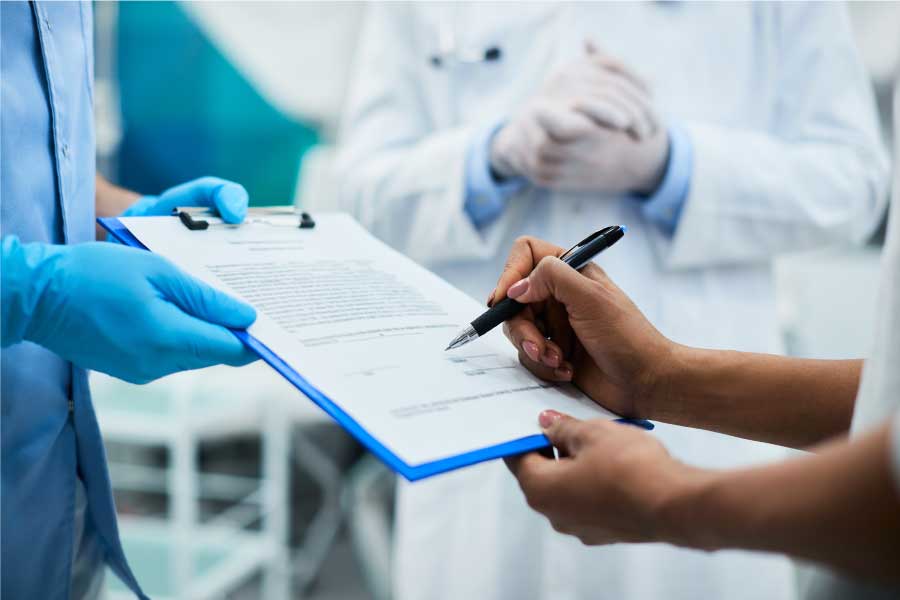 Certain industries have historically had more complicated compliance training needs than others. For example, Pharmaceutical, healthcare, aviation, intergovernmental, and financial organizations have long followed rigorous industry guidelines to remain compliant with government regulations.
These days, with so much business done online using electronic records rather than paper records, compliance requirements have expanded to include all organizations. Whether you are worried about security matters, confidential information leaks, reputational damage, or data protection, the compliance purposes of most organizations are constantly evolving.
Every company needs to be thinking about compliance training.
Fortunately, compliance training programs are much simpler to administer when you have a learning management system (LMS).
Easily deliver compliance training programs to learners
Whether you are getting new employees up to speed with industry regulations or facilitating ongoing training programs for current employees, a learning management system simplifies delivering compliance learning content.
LMS administrators can quickly set up compliance training courses within the learning management system, and administration is made simple with automatic completion reminders. A learning management system will also help you with certification management.
Meet regulatory requirements with a compliance LMS
With eLearning software, you can also easily prove compliance with regulatory bodies such as a federal agency. Your LMS will let you access training records of which employees have successfully completed compliance training, allowing you to file compliance training reports easily.
A good LMS will have a detailed dashboard with electronic records you can use to track how many employees have completed each course, so you lower your risk of ending up in non-compliance when it comes time to report your progress.
Make compliance training more engaging
Another of the major benefits of using an LMS to deliver compliance training is that it increases employee engagement in the learning activities.
Compliance training, when it's done poorly, can feel like just a list of rules employees have to memorize. A learning management system allows you to deliver learning programs and resources in an engaging way with interactive content, video content, short quizzes, gamification, and more.
Delivering compliance training through an LMS improves employee engagement and retention, meaning they have an improved ability to access the compliance training knowledge they have learned.
What to look for in a compliance LMS
When comparing learning management systems to help you deliver training — whether your employees are in the office or remote — start by examining the needs of your organization. Do you need a learning management system to help avoid non-compliance and keep better training records? Do you have the need of proving compliance? Or are the concerns of your organization more in the area of talent management, performance management, and human resources?
Look for an LMS that will help you deliver learning programs with a first-class experience, which has best-in-class security features to reduce risk, and which has a robust dashboard to help LMS administrators manage certifications and schedules while giving them the ability to easily report compliance and meet regulations in the industry.
Opigno LMS allows for advanced certification and re-certification automation. For example, Imagine you are a trainer in the aviation industry, and all employees need to undertake mandatory security and compliance training and renew their certificates yearly.
Opigno LMS supports certificate expiry and can notify the user to retake the training before their certificate expires. Administrators can have a custom-built statistics and reporting dashboard to see all the users enrolled in that training and their real-time status. This data can also be exported for review by other stakeholders or audits.
Get in touch to learn how Opigno LMS can help your organization avoid non-compliance and improve compliance training courses at your organization today.

Author: Adam Kennedy-Ripon
Design: Simon Contreras, Vladimir Yakimenko