While all learning management systems can be useful to your organization right out of the box, there are many significant benefits to adapting and customizing your learning management system. This enables the LMS to adapt to your culture, ways of working, process, and integration into existing technologies. This offers a more seamless learning experience for users and helps you better meet your online learning objectives.
Best of all, when you choose an open-source learning management system, you get a customizable LMS with complete flexibility, personalization, and freedom.
Here's what you can achieve with a customizable LMS.
Customize and adapt your company's brand identity
Choose a customizable LMS that lets you change the theme to match your company's brand identity and incorporate your logo into the training modules and visual dashboards.
Imagine that you have the opportunity to have your LMS fit into your unique UX/UI design. You can have your own branded typography, company colors, layout, textures, and corporate look and feel.
A custom LMS helps create a sense of cohesion throughout the learning experience and makes it easier to impart company values and culture along with specific training. This is especially important during employee onboarding and direct-to-consumer training. A custom learning management system also helps with personalizing the learner experience and overall engagement.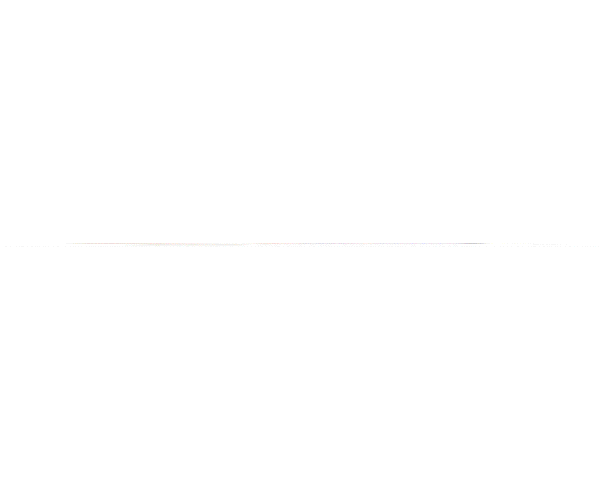 Customizable learning dashboards
Learning dashboards help the learner with an overview. Everything is all neatly placed in one dashboard. This lets learners see all training, upcoming training in their calendar, public messages, who's online, and what needs to be completed. Learners can personalize the dashboard with simple drag and drop features. Now, of course, you can even go further and completely customize how this dashboard looks with some customization.
The LMS administrators and learner seizes complete control with a customizable LMS. You can customize your dashboard to be displayed to your specific vision and requirements. One of the key features of a personalized dashboard is that it only shows what you need to know, making it very user-friendly by removing unnecessary distractions. 
Learn more about customizing your dashboard with Opigno custom LMS. 
Custom LMS user roles
You can also assign custom user roles within the learning management system, making it more straightforward for you to manage who can create, take, and administrate eLearning courses on your learning platform.
User roles provide a set of pre-defined permissions, which you can customize to the needs of your training program in order to grant learners access to different training resources and responsibilities. For example, users could be allowed to create new trainings, register other users, manage live meetings, or view sensitive data. 
Learn more about user roles in Opigno custom LMS.
Customizable LMS integrations
By choosing a learning management system that integrates with a variety of third-party apps, you can get more freedom. 
You are also empowered to integrate to other technologies, such as SalesForce, HubSpot, SAP, Microsoft365, Microsoft Teams, Zoom, Google Meet, or other internal technologies, such as implementing a Single Sign-On (SSO) or connecting to your HR software. 
The significant aspect of the ability to customize your LMS means you can custom integrate your LMS into any technology as long as that technology is open and allows connectivity. Therefore, you are not stuck with a list of predefined integratable partners. The freedom of LMS customization enables you to connect to your existing technologies. 
Customize Opigno LMS
Opigno LMS is designed to be customized to the needs of your organization. Because our learning management system is built on Drupal CMS, it reaps the benefits of Drupal's flexibility and scalability to provide an easily adaptable learning experience. Most organizations use the Drupal CMS for their website, and as Opigno is Drupal-based, making everything more accessible, more efficient, and of course, more secure. 
Why should your choose Opigno LMS Developers?
You save on cost. 
You obtain an experienced and efficient team that can work fast due to the vast volume of knowledge they have of Opigno. Less time trying to figure out the LMS system and 100% time dedicated to building. 
Opigno LMS developers are committed to Opigno and no other product. They are the industry experts and naturally know the LMS exceptionally well. 
Opigno developers have a Large amount of experience implementing LMS solutions for vast amounts of clients from all industry sectors. This experience is unique. Experience reduces costs and helps you meet deadlines.
Quality
Your LMS is built according to Opigno's best practices by experienced experts. We have set a high level of quality. We implement rigorous testing and QA before your LMS goes live, along with a warranty. We follow best practices to ensure your LMS is future-proof. 
Convenience 
We have a team to do everything, including the design, UX/UI, conceptualization, consultation, generating ideas, development, and final delivery. 
We project manage everything. We listen to your needs and implement an end-to-end solution tailored to you. We also offer training and aftercare support. We make it easy to meet key deadlines.
Security 
Drupal is known for its security. At Opigno, we raise the bar; everything we develop is built around our security-first policy. We check everything for security, especially as many Government agencies use Opigno. We also offer advanced security penetration testing packages. 
Are you looking for a customized learning management system?
Get in touch to learn how your own customized learning management system can benefit your organization at an affordable price. or learn more about LMSs?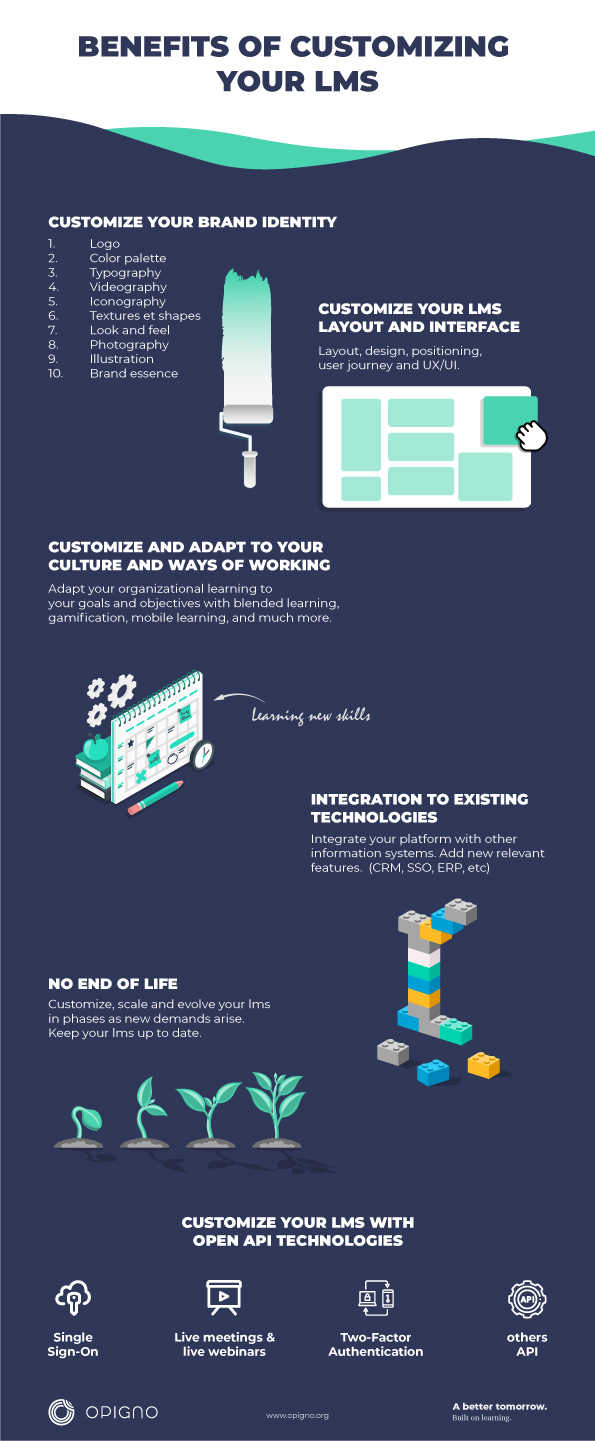 Out-of-the-box vs. customization with Opigno
The Opigno learning management system is repacked with lots of features. See what is available out of the box vs. customization with Opigno. Before you start the customization, you already have access to tons of features. An immediate benefit that ensures your success.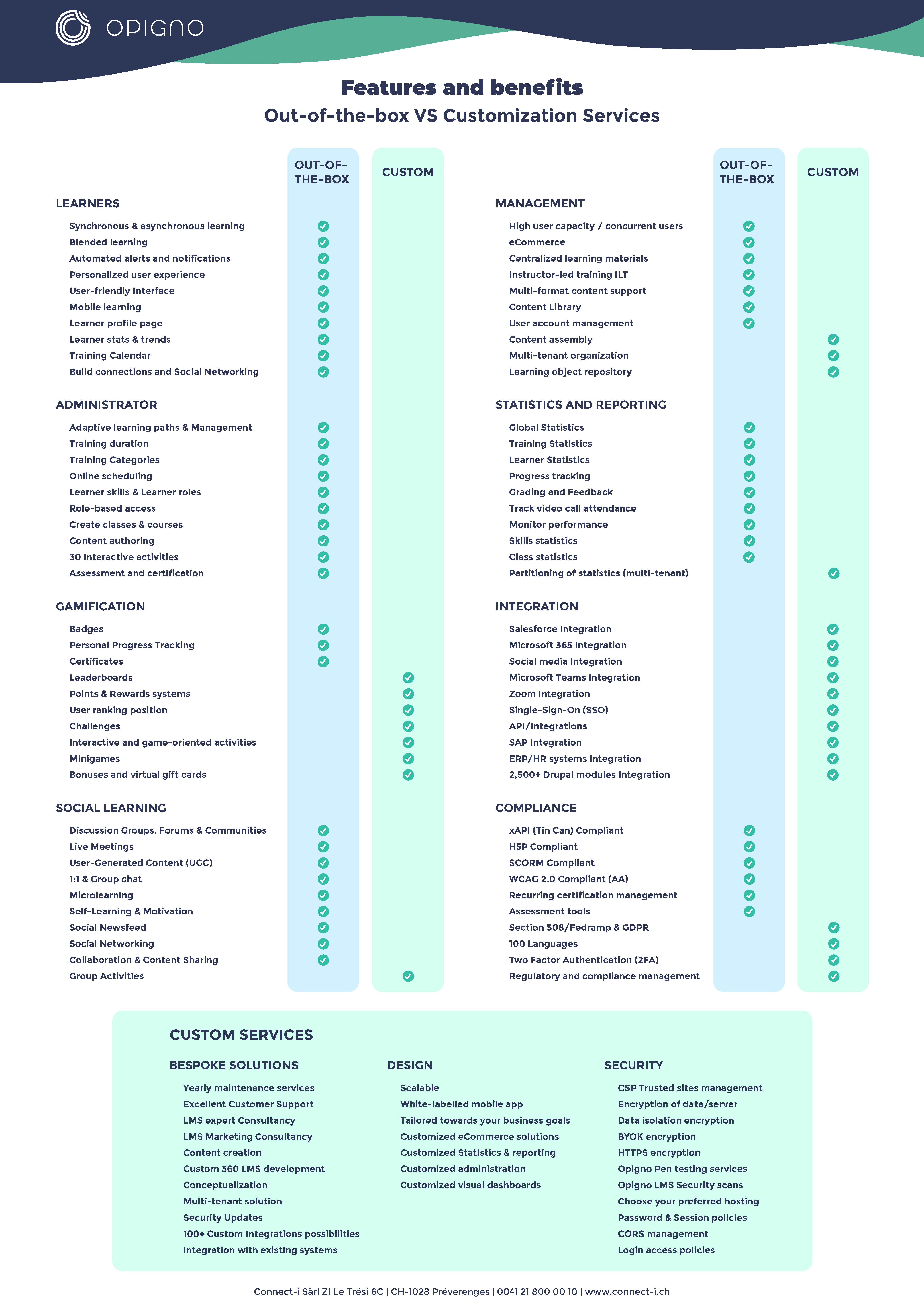 Author: Adam Kennedy-Ripon
Design: Simon Contreras