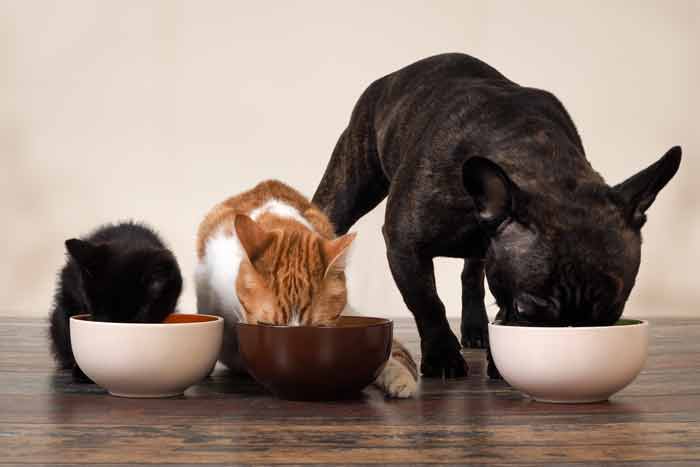 The world's largest FMCG pet food company in the United States switched to Opigno for its Direct-to-Customer Learning platform. The leading FMCG company choose Opigno as the basis and foundation to deliver a learning experience to their customers across North America, bring innovative ideas to life and connect and engage with their consumers through a Customer LMS.
The American pet food company selected Opigno for its sheer flexibility and as the most secure option as an open-source and Drupal-based solution. The company needed customizable LMS that could be custom tailored to their unique requirements and vision. As the platform was customer-facing, the company needed to scale and support new customers registered as members. Apart from delivering high-quality training publicly to pet owners across North America, the Learning management system was custom branded to their corporate identity and integrated with other technologies. The brand identity was crucial to associate consumers with the company and post-launch marketing activities.
Immersive and engaging training 
Engaging and growing their customer base through content was essential. The company launched high-value training content, which consisted of interactive presentations, videos, image hotspots, and quizzes to train pet owners about the health of their animals around nutrition and weight management. Pet owners would register for free and access seven comprehensive training programs. Upon successful completion and enough training credits, consumers would receive certificates of completion. By the end of the training, pet owners would better understand how to care for their pets and have a certificate.
An intuitive, scalable LMS 
Launching an easy-to-use D2C LMS was essential to encouraging mass adoption and engagement. Growing a large user base and scaling was crucial to maximizing LMS Return on Investment (ROI). Additionally, the learning platform offered gamification and certification. The learning management system also needed to be easy for administrators to create and manage training. 
The pet food company said that course building in Opigno was easy, offering many flexible ways to build course content. Pulling reports of student activities and easy completion. Before Opigno, the company's courses were initially built with another less flexible system. The previous platform did not meet the company's needs, as it did not truly function like an LMS platform with courses and student reporting and lacked flexibility. The Team needed an all-in-one customer-facing LMS solution. Opigno solved those challenges through its flexibility and ability to be customized and integrated to meet the company's exact requirements. 
Opigno offered built-in reporting and integration with mainstream course content platforms to build courses such as H5P, SCORM, and video files. The LMS proved easy to build courses, and it was intuitive to learn how the system worked. As a globally recognized FMCG Pet Food company, the firm needed a learning management system that was more secure. It was essential that the platform passed stringent internal and independent security scans by the company's IT Security specialists and required a vendor that could provide advanced cybersecurity pentesting services in the future to strengthen their security further.
Yearly maintenance and security 
The company also needed yearly maintenance to ensure they benefited from all the latest security updates, keeping their LMS fresh and optimized for many years after. The largest pet food company had an enjoyable experience working with Opigno, stating that the Opigno team was "responsive, intelligent, and extremely talented in making the impossible possible."
The company stated that the Opigno team was efficient, transparent, hard-working, and provided innovative and well-designed solutions. An employee at the company stated that "working with the Opigno team was a pleasure. Opigno was always extremely responsive and eager to help with the software implementation."
Become a success story
If you are looking for a customer-facing LMS for your company, Opigno may be the ideal solution. Schedule a call to learn more.
Publication date: 10 September 2022
Author Adam Kenendy-Ripon
Design: Simon Contreras
*Please note that we have subtracted the company's name and individuals to maintain anonymity.