Opigno embeds the H5P authoring tool within the content manager of our learning management software, allowing eLearning experts to create H5P activities inside your trainings. You can also use the external package loader (choose "External package" when you are adding a new activity to a module) to load pre-existing H5P content. 
For eLearning professionals working with an LMS, H5P is operating in the background, enriching learning content and delivering a more seamless experience. H5P is also responsive and mobile-friendly, which means that learners will get the same interactive experience with your content whether they're accessing it on their desktop computers or mobile devices. 
Using interactive content is one of the best ways to help engage learners in your course. With H5P and Opigno LMS, you can easily create interactive content that can be used throughout your courses. 
More than 17,000 websites use H5P. The whole idea behind the H5P technology is to make creating and sharing any HTML5 content easy and seamless experience. The Opigno web-based learning management system leverages H5P.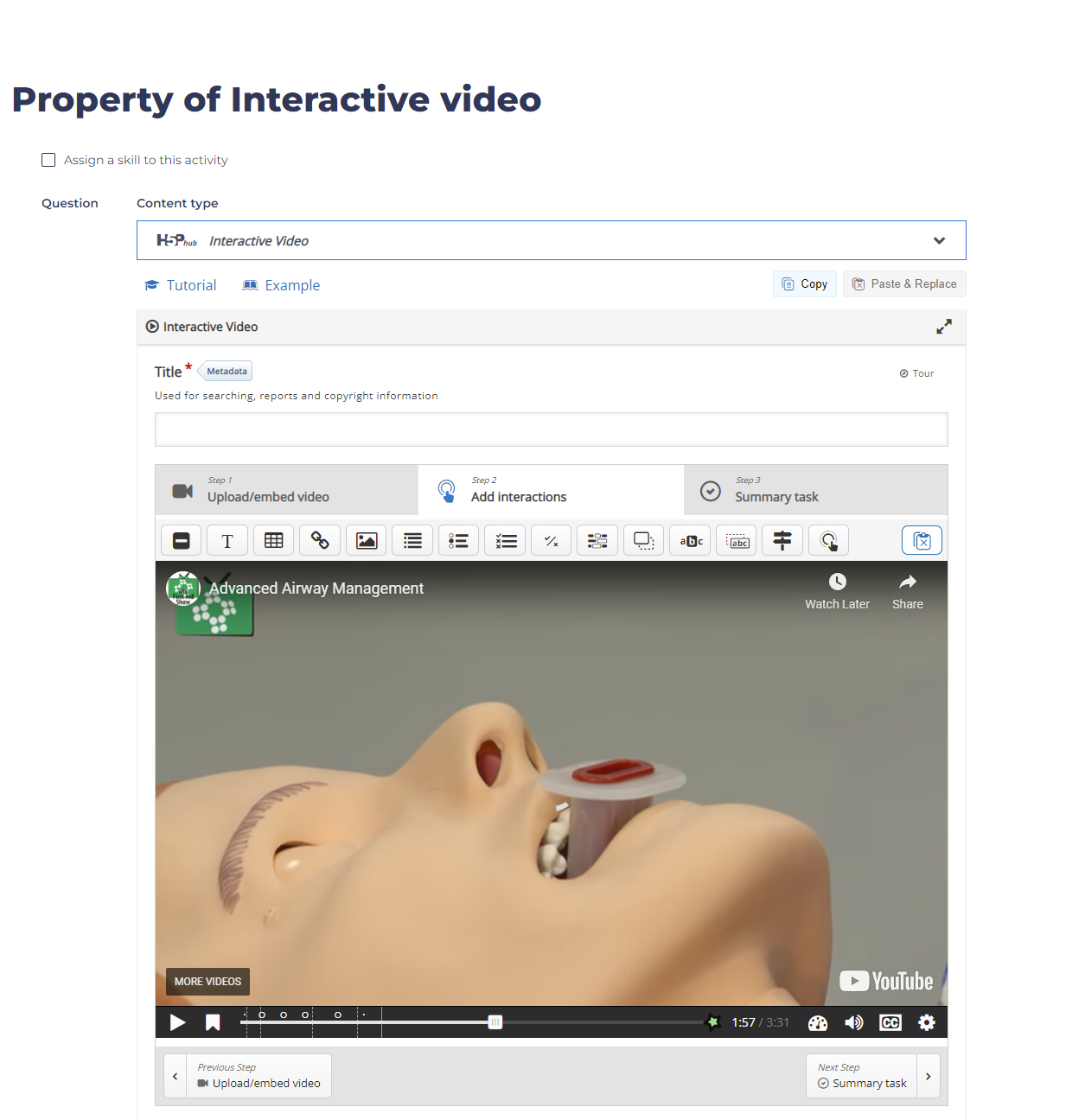 The benefit of H5P interactive content 
When you use these interactive activity types in your courses, learners will retain more information and stay more engaged. Activities such as drag and drop tasks, games, interactive videos and multiple-choice questions give learners instant feedback so they can quickly master the material. 
Another benefit is that because it's so easy to export H5P content, it allows you to share interactive learning activities you make with other users who want to reuse them. 
You could create common H5P activities that others in your department or organization can use when creating their training programs, for example. Or, you could create activities that you can share with the wider community who can use them in their learning management systems.
Let's take a closer look at what H5P content is, and how it can be used to effectively create engaging and interactive content for your eLearning course.
H5P content types
With H5P content, you can create rich interactive content types and learning activities. For example:
Accordion: vertically stacked items that can expand or collapse when a user clicks

Dialog Cards: digital flashcards that "turn over" when clicked to reveal text

Mark the Words: a learning experience where users must highlight certain words in a block of text

Find the Hotspot: image-based tests with embedded hotspots users can click to reveal the correct answer

Interactive video: immersive training through visual learning. An interactive video allows you to present training and add activities throughout the video learning experience.
From word find games and interactive videos to drag and drop tasks and multiple choice quizzes, there are many other H5P content types to choose from.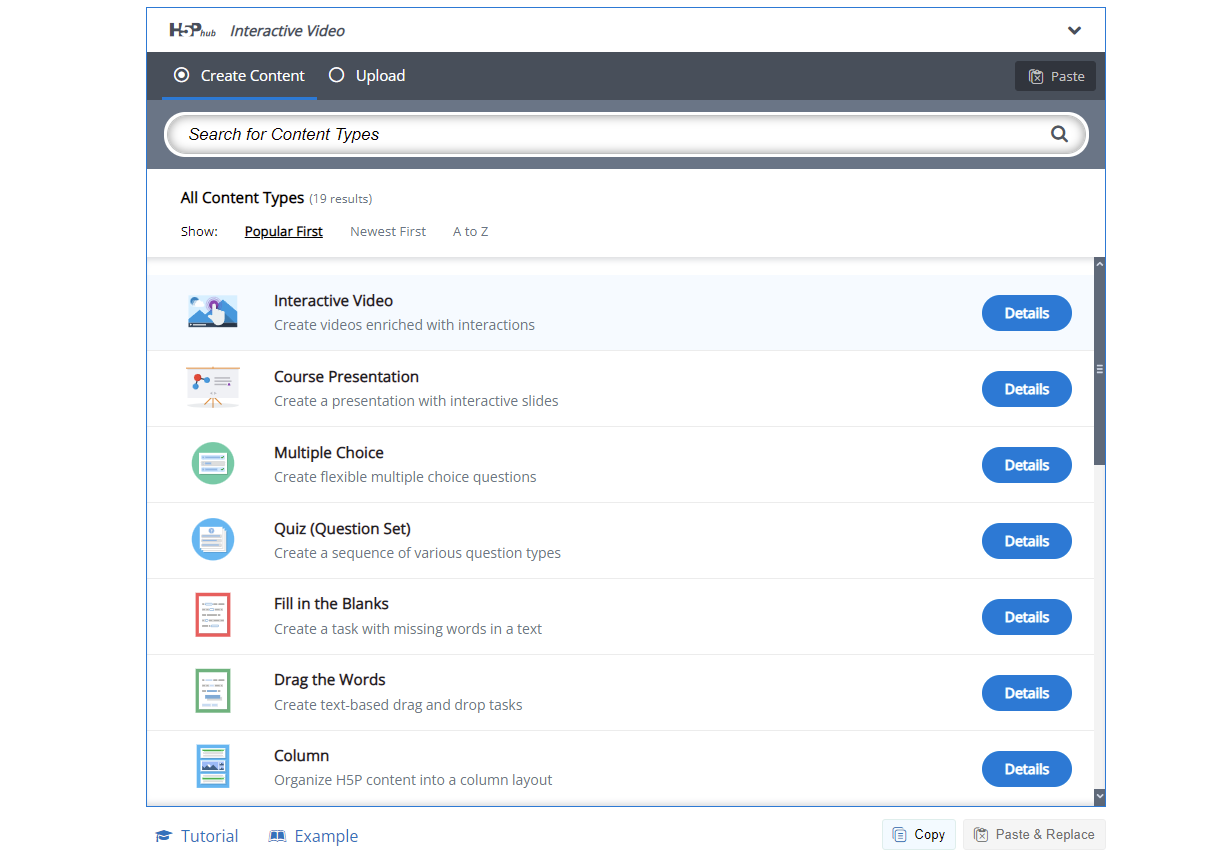 List of H5P activities
Interactive video: Create videos enriched with interactions.

Course presentation: Create presentations with interactive slides.

Multiple choice: Create flexible multiple-choice questions.

Quiz (Question set): Create a sequence of various question types

Fill in the blanks: Create a task with missing words in a text.

Drag the words: Create text-based drag and drop tasks

Column: Organize H5P content into a column layout

Drag and drop: Create drag and drop tasks with images.

Image hotspots: Create an image with multiple info hotspots.

Documentation tool: Create a form wizard with text export.

True/False question: Create True/False questions.

Essay: Create an Essay with instant feedback.

Timeline: Create a timeline of events with multimedia.

Find the hotspot: Create image hotspots for users to find.

Image juxtaposition: Create interactive images.

Image pairing: Drag and drop image matching game.

Audio recorder: Create an audio recording.

Dictation: Create a dictation with instant feedback.
To learn more about how H5P content and our learning management system can make your trainings more interactive and engaging, book a demo of Opigno LMS today.
Author: Adam Kennedy-Ripon
Design: Simon Contreras