EdTech is on the rise. Growing demand for digitized learning and an ongoing tech revolution are promised to propel the market size from USD 254.80 billion in 2021 to USD 605.40 billion by 2027. At least a quarter of this growth comes from the software segment. For example, the global learning management system (LMS) market is projected to grow from $18.26 billion in 2023 to $47.47 billion by 2030.
Judging by these figures, we can infer two things:
The education landscape keeps getting more digitized, and it can disrupt learning processes sooner than one might think.

Thousands and tens of thousands of LMSs and e-learning platforms exist globally already, and this number and variability of e-learning solutions will grow even more over the next few years.
If you decide to contribute to this market growth and tap into a plethora of learning management systems options, selecting the right one can be daunting. To help you navigate this decision-making process, we've outlined the essential steps and non-negotiable features and requirements to consider when evaluating LMSs.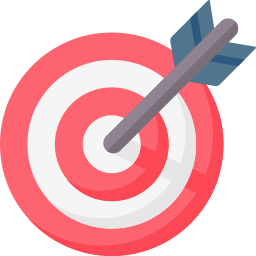 Step 1: Define the company's and team's needs
Switching to the right e-learning solution has the potential to drastically change not only a company's training approach but also the learning culture altogether. To maximize the output of the new system, it's best to thoroughly evaluate the current state of the learning and development processes and identify what issues need solving by adopting new software.
Involve all the stakeholders to get a full and objective view: executives, managers, HR and onboarding managers, trainers, and employee representatives, and answer the following questions:
What skills, job positions, qualifications, and corporate culture changes does your company need to achieve its goals?

What skills and opportunities do your employees lack at the moment? Do they need a motivation boost, a more hands-on approach, a more accessible training delivery modus, etc.?

What makes the current training approach insufficient?

What tools would help you close this gap?

What needs do you want to address first and foremost?

Which of these challenges you'd like to solve with an LMS?

How many courses, learners, and trainers do you need to accommodate?
Identify your target audience, content types, preferred learning methods, and any unique requirements. This step is crucial in aligning the LMS with your goals.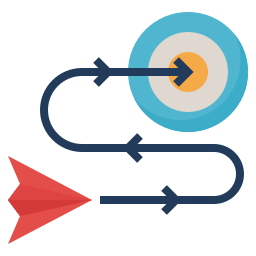 Step 2: Outline a strategy
After you have determined the overall goals an LMS can solve, prioritize the needs that will impact your organization the most and push it closer to the overarching goal. Answering these questions will help you steer in the right direction:
What are the key differentiators that make or break your company's success? How can a new solution contribute to it and your company's mission and values?

What are your budget and timeline? Consider the initial purchase cost and ongoing expenses like maintenance, support, and content development.

What is your learning infrastructure? Where do you plan to host an LMS? What upgrades, modifications, and integrations would be necessary for a future solution?

What type of learning works best for your team? How heavily do your operations rely on skills that can only be acquired with face-to-face practice? Can it be effectively replaced by online instructions? Does your team prefer instructor-led training, or would they benefit more from self-paced learning?

What type of an LMS fits the strategy best - a basic platform that streamlines and cuts the content management and delivery cost or a modern, feature-rich platform that can become a central digital training hub for many departments?

How future-proof does the solution have to be? Can it accommodate user expansion, content volume, and any potential changes in training needs? How easily can it be modified and adapted to emerging trends and technologies, e.g., AI, virtual reality, and adaptive learning?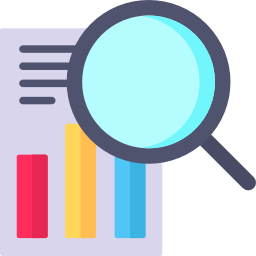 Step 3: Evaluate the market
Once you've outlined your priorities and constraints, you can adequately assess the options available regarding pricing scheme, implementation, and technical support.
The first thing to consider is how you plan to host an LMS. Depending on the available infrastructure and the preferred level of control and flexibility, the choice lies between on-premises, cloud-based, SaaS, and vendor-hosted platforms. Self-hosted LMS entails the owner's complete responsibility for implementing and maintaining the hardware and software but provides the fullest control over data and configuration. Cloud-based solutions offer the most flexible resource management. This article covers the main differences between cloud and self-hosted LMSs.
Next is the pricing model. Open-source solutions, like Opigno LMS, are distributed freely but incur costs associated with self-hosting. Other vendors provide services on a freemium model, paywalling some of the advanced features, or charge a one-time license fee or pay-per-user and pay-per-service subscriptions. Additional features, system upgrades, and such ongoing charges as support and maintenance can also heavily affect your expenses and experience long-term.
Overall, carefully review the contract and licensing terms to understand the vendor's policies regarding updates, data ownership, and pricing structures.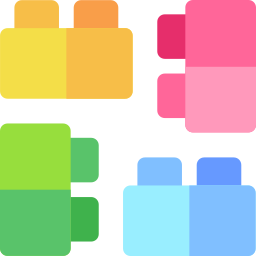 Step 4: Breakdown the LMS features
As you've decided what would suit your infrastructural and budgetary capabilities the best, it's finally time to focus on the functionality of concrete LMS options. Ideally, the platform of your choice should cover all the needs and requirements you have prioritized earlier and not waste your resources on features you don't need.
To help you navigate the rich assortment of features and requirements, industry best practices, and evolving trends in e-learning, we've categorized LMS requirements into non-negotiable baseline, intermediate, and advanced levels. It's not set in stone, and some features could fall into multiple categories, depending on their complexity and how they're implemented, so you can change it based on your organization's specific needs and goals. The main objective at this stage is to evaluate your unique requirements and match them with the most appropriate features across these categories.
Baseline requirements
These are the fundamental features that any functional LMS should possess to serve as a basic learning platform. These building blocks ensure the platform's usability, content management, and engagement.
Functional:
User-friendly interface
An intuitive and user-friendly interface ensures learners, instructors, and administrators can navigate the platform effortlessly. Ideally, the dashboards for learners, trainers, and administrators should be customizable.
Content management
The LMS should allow easy creation, upload, and management of various types of content, including videos, presentations, documents, quizzes, and interactive modules, support SCORM and xAPI standards for compatibility with third-party content, and provide version control and content revision history for easy updates.
Mobile compatibility
In the age of mobile learning, the LMS should be responsive and accessible across various devices.
Technical:
Hosting options
An LMS should offer flexible hosting options, including on-premises, cloud-based, or hybrid solutions, to suit your organization's preferences and security needs.
System requirements
The LMS should have reasonable system requirements and support a variety of browsers, operating systems, and devices for easy accessibility. Ensure the LMS is compatible with your existing technology infrastructure, including operating systems, browsers, databases, and network configurations, as compatibility issues can lead to integration challenges.
User roles and permissions
Different user roles (learner, instructor, admin) should be supported with appropriate access controls to maintain data security and privacy.
Security
Implementing industry-standard security protocols, encryption, and secure user authentication is paramount to safeguard user data and prevent unauthorized access. Another requirement is compliance with industry standards and regulations, e.g., GDPR and accessibility requirements.
Content migration
If you have existing training materials, consider the ease of migrating these materials into the LMS. The process should be smooth and not disrupt your ongoing training programs.
Intermediate requirements
These features go beyond the basics and enhance the overall learning experience. They facilitate assessment, communication, and data analysis, which is critical for effective learning management, and help organizations move beyond simple content delivery to more interactive and data-driven learning solutions.
Functional:
Assessment and quizzing
A robust assessment system of quizzes, assignments, and exams is essential to evaluate learners' progress.
Analytics and reporting
Comprehensive analytics and reporting tools provide insights into learner engagement, progress, and areas that may require improvement. It's even better when reports are customizable. And for in-depth analysis, one will usually need integration with external reporting tools.
Gamification
Gamified elements, such as badges, leaderboards, and rewards, enhance learner motivation and participation.
Communication tools
Built-in communication features like discussion forums, chat, and email notifications facilitate interaction between learners and instructors.
Technical:
Scalability
Ensure the LMS can handle an increasing number of users and content without performance degradation. Scalability is vital for accommodating organizational growth.
System integrations
The LMS should seamlessly integrate with other tools, such as HR systems, content authoring tools, CRM platforms, and video conferencing platforms, using APIs or other integration methods. Look for API documentation, developer-friendly features for customization, extensibility, and compatibility with popular third-party applications and plugins.
Technical support and maintenance
Robust technical support, regular software updates, bug fixes, and timely issue resolution are crucial for maintaining a smoothly functioning LMS. Factor in customer support availability, response times, and the availability of onboarding assistance and training resources for administrators and instructors, such as comprehensive documentation, tutorials, and knowledge bases. Investigate whether the LMS has an active user community, forums, or support networks that can provide additional resources and assistance.
Customization
Organizations should be able to customize the LMS to align with their branding, corporate identity, and unique workflows. Customization can enhance user engagement and alignment with your organization's culture.
Advanced requirements
The advanced category encompasses features that align with the changing landscape of e-learning and the growing demand for sophisticated learning solutions, empowering organizations to create more tailored, engaging, and adaptable learning experiences.
Functional:
Personalization
AI-driven personalization tailors learning paths based on individual strengths, weaknesses, and learning preferences.
Social learning
Advanced platforms foster collaboration and knowledge-sharing among learners through social features like communities and collaborative projects, discussion forums, chat, integration with email, messaging apps, and video conferencing platforms, and the ability to create virtual classrooms and facilitate live instructor-led training sessions.
Blended learning
Support for both online and offline learning experiences, including virtual classrooms and on-site training, provides flexibility.
Localization and multilingual support
For global organizations, the LMS should offer multilingual interfaces and accommodate diverse cultural needs.
Accessibility
Compliance with accessibility standards ensures that the platform is usable by learners with disabilities.
Technical:
Load testing and performance
The LMS should undergo load testing to ensure it can handle a high volume of concurrent users without compromising performance.
Offline access
For organizations with intermittent connectivity, the ability to access content offline and sync progress upon reconnection is a valuable advanced feature.
Single Sign-On (SSO)
Advanced LMS platforms should support Single Sign-On (SSO) integration with existing authentication systems for streamlined access.
Content compatibility
An advanced LMS should support various content formats and sizes, including videos, interactive content, SCORM, and xAPI, without compromising performance.
Use these categories as a starting point to better understand features' significance at different levels of LMS functionality and choose your perfect platform. Whenever possible, test the LMS with a pilot group to gather feedback and assess how well the platform aligns with your company's needs. That way, you can ensure that your organization selects an LMS that meets its immediate needs, aligns with its long-term objectives, and provides a positive and productive learning experience for all users.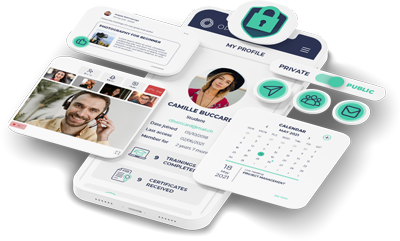 Opigno LMS: your all-inclusive solution
Opigno LMS is a prime example of a platform that caters to a wide range of organizations, from those seeking essential features to those looking for more advanced and innovative capabilities. It's modular and can be built into any configuration you need, while its user-friendly interface, extensive content management tools, and customizable branding options provide a solid foundation for any organization's e-learning journey. Opigno's assessment capabilities, analytics dashboards, and gamification features contribute to a rich learning experience that drives learner engagement.
Furthermore, Opigno's integration capabilities ensure smooth workflows within your existing ecosystem, while its advanced social learning tools and support for blended learning set it apart as an LMS that aligns with modern learning needs.
In conclusion, the journey to selecting the right LMS can be complex, but our step-by-step guide will help you make an informed decision. Opigno LMS exemplifies how a well-rounded e-learning platform can check almost all the boxes for various organizations.
If you want to learn how Opigno LMS can enrich your organization's training capabilities, contact our experts.
Published on September 12, 2023.