Over the decades of its existence, the e-learning industry has developed a full-on separate vocabulary that revolves around such diverse fields as psychology, pedagogy, corporate management, human resources, and software development. Take any aspect of the learning process, and a dozen terms will uncover it from technical, corporate, legal, and educational points of view. No wonder it can get so confusing sometimes.
To help you navigate the plethora of these similar-sounding terminology and countless acronyms, we've compiled an e-learning dictionary. Here you will find the jargon used by e-learning solution builders and users, trainers and trainees.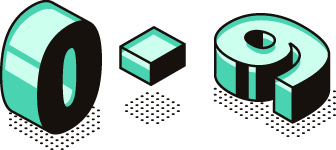 #
70:20:10 LEARNING
Michael Lombardo and Robert Eichinger's learning model suggesting that optimal learning consists of 70% of experiments and on-the-job training, 20% through peers' feedback or social learning, and 10% from formal coursework and training.
---
A
ACCESSIBILITY 
A feature of technology that assists people with sensory, intellectual, or technological difficulties. For example, online learning allows people with motor impairments to study remotely, screen readers help visually impaired people, and subtitles keep video content inclusive for people with hearing issues. W3C provides guidelines on web content accessibility.
ACTIVE LEARNING
A method of learning in which students not just passively listen to the lectures but discover knowledge themselves via discussions, practical tasks, group exercises, reflection, etc. This approach helps learners retain knowledge and enhance their higher-order thinking capabilities.
ADAPTIVE LEARNING
A method of learning in which computer algorithms analyze the learner's needs and progress and build personalized training courses.
ADDIE
An acronym for "Analysis, Design, Development, Implementation & Evaluation." It is a framework for instructional designers and training developers that describes the stages of building training tools.
ADVANCED DISTRIBUTED LEARNING INITIATIVE (ADL)
The US Department of Defense program that creates and implements technology interoperability specifications for distributed learning. In 2001, they launched SCORM.
AICC STANDARD
The first e-learning content standard developed by the Aviation Industry CBT Committee (AICC) in 1993 for computer-based aviation training. It streamlined content formats and frameworks used in LMSs and was adopted outside the aviation industry.
API 
Stands for Application Programming Interface. API enables different computer programs to communicate with each other. Via API, developers can interact with data within a third-party system without entering it, e.g., update user lists.
APPLICATION/APP 
A software program that runs on a computer. The term "app" is mainly used for programs designed for mobile phones.
ARCS 
An acronym for Attention, Relevance, Confidence, and Satisfaction; a model of instructional design developed by John Keller states that these four components ensure the continuity of the learner's motivation during the training.
ARTIFICIAL INTELLIGENCE 
According to the Oxford English Dictionary, AI is "the theory and development of computer systems able to perform tasks that normally require human intelligence." A true universal AI should be able to substitute human intelligence fully.
Though it doesn't exist yet, AI sub-fields (computer vision, speech recognition, natural language processing, etc.) are great for tasks with narrow objectives, e.g., analyzing user activity to personalize their course or generating video subtitles.
ASSESSMENT SOFTWARE
Software for evaluation of learner skill or knowledge level. It is also referred to as remote proctoring – technologies used for remote student examination.
ASYNCHRONOUS LEARNING
The type of e-learning that allows learners to take a course individually, at their own pace, also known as self-paced learning. Usually, it is self-directed, with no instructor or classmates involved.
AUGMENTED REALITY
An overlay of digital information on top of the user's environment in real-time via special goggles or camera footage.
AUTHENTIC LEARNING
A learning approach based on connecting learning materials and tasks to real-world issues, problems, and applications.
AUTHORING TOOL
A software package for e-learning content and training program creation, e.g., Adobe Captivate, Articulate Storyline, Elucidat, Trivantis Lectora, and iSpring Pro.
---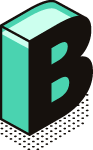 B
BESPOKE COURSE 
Or a custom course, is an e-learning course specifically designed or tailor-made for the client. Customization involves branding, client objectives and practices, learner characteristics, etc.
BITE-SIZED LEARNING
A learning method that focuses on achieving a single narrowed-down learning objective.
BLENDED LEARNING
A learning method that combines online and offline in-person training whereby digital learning materials support face-to-face instruction and vice versa; or a blending of live and self-paced training.
BRANCHING SCENARIOS
A learning technique used in gamification and interactive learning where users choose from multiple solutions to given scenarios, and their choices affect learning paths.
---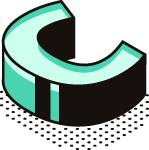 C
CDN
Content Delivery Network, a group of geographically distributed servers and their data centers. With CDN, users receive content from servers nearby which optimizes and speeds up content delivery.
CEU
Continual Education Unit, a measurement used in continuing education programs. Usually, completing a certain number of units allows individuals to maintain their professional licenses.
CHIEF LEARNING OFFICER (CLO)
An executive-level employee who defines and leads the company's learning and development strategy in line with the organization's goals and objectives.
CLASSROOM-BASED TRAINING
Face-to-face training with an instructor in a classroom setting.
CLOUD LMS
A web-based LMS that stores its learning content, tracking and reporting data in the cloud.
CMI-5 
Stands for Computer Managed Instruction 5. It is a modified xAPI, a joint project of ADL and AICC, an e-learning standard that allows xAPI to capture SCORM-like data, essentially providing all capabilities of both SCORM and xAPI.
COGNITIVE LOAD
A term John Sweller suggested that implies the brain's limited "bandwidth." When a learner is required to process too much information, e.g., trying to read something and listen to audio simultaneously, cognitive overload strains working memory and hinders the learner's performance.
COLLABORATIVE LEARNING
Learning by undertaking a common task in a group.
COMPLIANCE TRAINING
Training on law or industry regulations, health and data safety, and incident prevention. These training initiatives are usually mandated by legislation, regulation, or policy, with regular training completion required to achieve and maintain compliance.
COMPUTER-BASED TRAINING (CBT)
An old name for what is now known as e-learning, a course accessed via a computer. 
CONTENT LIBRARY
A content repository or a storage site for different SCORM and xAPI (Tin Can) media files for course creation.
CONTENT MANAGEMENT SYSTEM (CMS)
A platform used to create, edit, store, and manage digital content, usually for publishing.
CONTINUING PROFESSIONAL DEVELOPMENT (CPD)
Or Continuing Professional Education (CPE), is a combination of lifelong learning approaches and techniques aimed at keeping professionals up-to-date with developments in their field after tertiary or postgraduate training.
CORPORATE TRAINING
Organized training of the company's employees on necessary job skills and knowledge.
COURSE BUILDER
LMS functionality used to upload and create courses.
COURSEWARE
Software or other materials designed for e-learning purposes.
CUSTOMER RELATIONSHIP MANAGEMENT (CRM)
A system that manages the company's current and future customers' profiles and the history of relationships and interactions with them.
CUSTOMER TRAINING
A form of customer support through training customers and partners on how to use an organization's product or service.
---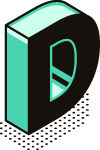 D
DATA PROTECTION
Information security practices that ensure the safety of the organization's systems and users' data.
Besides industry security standards such as ISO/IEC, there is also an array of government regulations mandatory for compliance (GDPR, the ePrivacy Regulation (ePR), CPRA, etc.) containing provisions and requirements for the processing of personal data.
DIFFERENTIATED LEARNING
Learning altered to meet individual needs through content, process, product, or learning environment.
DIGITAL LEARNING OBJECT
A reusable multimedia learning resource.
DIRECTED LEARNING
A model of teaching where the teacher decides the objectives, learning content, and activities to be undertaken by the student in a controlled environment and adherent to a predetermined agenda or syllabus.
DISTANCE LEARNING
A form of asynchronous learning when students and instructors are in different locations.
DRUPAL
A free and open-source modular content management software that can be tailored and customized to simple websites or complex web applications, e.g., an LMS.
---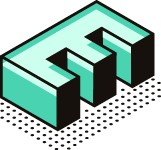 E
E-LEARNING
Also referred to as digital learning, online learning, web-based training (WBT), or computer-based training (CBT), is any education or training accessed through electronic devices such as computers, tablets, and mobile phones.
E-LEARNING STANDARDS
Principles and technical specifications aimed to ensure LMS and learning content interoperability. The industry has adopted several standards: SCORM, multi-SCORM, Tin Can/xAPI and LRS, IMS Common Cartridge, and Cmi5.
ELECTRONIC PERFORMANCE SUPPORT SYSTEM (EPSS)
A software for improving employees' user experience that provides just-in-time self-help content (advice, walkthroughs, knowledge bases, smart popups, and assistance) to enable maximum job performance with minimal intervention from others.
EMPLOYEE TRAINING
Onboarding, skill, compliance, and product training activities provided to employees within the organization.
EXPERIENCE APPLICATION PROGRAMMING INTERFACE (xAPI)
An e-learning specification that collects data about users' online and offline activities in a consistent format readable for almost any e-learning system, thus enabling them to communicate.
EXTENDED ENTERPRISE
A concept that organizations operate in a self-organized network of firms and relationships to get a product or service to market. Extended enterprise e-learning involves creating training content for this network: the suppliers, distributors, retailers, and partners. Customer training can be considered a part of the extended enterprise.
---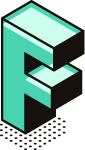 F
FACE-TO-FACE TRAINING (F2F)
A traditional in-person training where a student and a teacher are physically present and communicate directly.
FLASH
A multimedia software platform by Adobe used to create and deliver animated and interactive web content and web applications. Three popular eLearning formats rely on Flash technology: SCORM, xAPI (Tin Can), and video. The software has been deprecated since the end of 2020.
FLIPPED CLASSROOM
Or "flipped learning," a type of blended learning where students are introduced to content at home and work through it during classes. That way, class time is freed for higher-order thinking activities.
---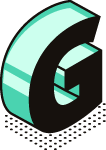 G
GAMES-BASED LEARNING
A practice of integrating games into training content.
GAMIFICATION
Integrating game theory and mechanics, such as challenges, points, trophies, and leaderboards, into a non-game learning process. 
---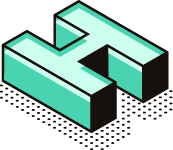 H
HTML5
Version 5 of HyperText Markup Language that utilizes semantic tags to describe eLearning content and enables video and audio content to render directly in a browser. 
HTML5 PACKAGE (H5P)
An open-source content collaboration framework based on Javascript for creating and sharing interactive HTML5 content.
HUMAN RESOURCE INFORMATION SYSTEM (HRIS)
Software for a centralized repository of employee master data for HR management needs. HRIS and LMS can be integrated to facilitate user creation, maintenance, and learner record storage.
HYBRID LEARNING
A type of blended learning where synchronous lessons are taught simultaneously in-person and online (some students attend class in-person, while others join virtually from home.)
---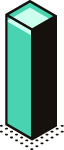 I
IDENTITY PROVIDER (IdP)
In a Single Sign On environment, IdP is the authentication service that holds the directory of users' credentials.
IMMERSIVE LEARNING
A training method using roleplay or VR simulations to train employees in a safe, interactive learning environment that replicates real-life scenarios or teaches particular skills or techniques.
INFORMAL LEARNING
Learning that happens outside of a structured instructional environment, usually through the natural absorption of knowledge from one's surroundings.
INSTRUCTIONAL DESIGN
Creating learning content and training courses based on cognitive psychology and instructional theory. Instructional designers usually use authoring tools for course development.
INSTRUCTOR-LED TRAINING (ILT)
Training delivered by an instructor, online or offline.
INTERACTIVE CONTENT
Content that the learners can actively engage with, e.g., selecting options, completing quizzes, etc. 
INTERACTIVE LEARNING
A learning approach that relies on purposeful student engagement in the learning process, often through technology.
INTEROPERABILITY
The ability of software or hardware components to work together. E-learning standards like SCORM, xAPI (Tin Can), and AICC ensure the interoperability of online learning content and technologies.
---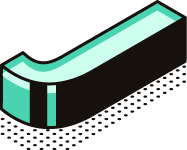 J
JUST-IN-TIME LEARNING (JITL)
An approach where appropriate learning is delivered to learners right when they need to use it.
---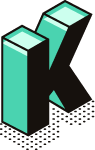 K
KIRKPATRICK MODEL
The most popular model for evaluation of training methods' effectiveness, developed by Donald Kirkpatrick in the 1950s. It rates them against four levels of criteria: the student's feedback on training, acquired knowledge, behavioral changes, and results measured against the company's KPIs.
KNOWLEDGE BASE
A software repository used to store knowledge assets, a self-serve online library of information about a product, service, department, or topic.
KNOWLEDGE CONSTRUCTION
A part of active learning, where learning happens by building on a person's prior knowledge and experience.
---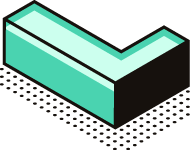 L
LEARNER ANALYTICS
Collection, analysis, and reporting of learning data on users to gain insight into their behaviors, competencies, and experiences, help identify skills gaps, and adjust the learning environment accordingly.
LEARNING AND DEVELOPMENT (L&D)
A subset of Human Resources (HR) that aims to improve individuals' and teams' skills, knowledge, and performance by facilitating a self-improvement culture and developing personalized learning trajectories for employees.
LEARNING CONTENT MANAGEMENT SYSTEM (LCMS)
Software for learning content creators used to create, manage, host, and track digital learning content. As many LCMSs can also deliver content to students, this term is often used interchangeably with "learning management system."
LEARNING DATA
Data produced about an individual or group of learners during the completion of an online learning course. SCORM, xAPI, and other standards, among other things, regulate the format of this data, so it is readable across different platforms.
LEARNING EXPERIENCE PLATFORM (LXP)
Or a Learning Engagement Platform (LEP), is an add-on to an LMS that creates personalized learning experiences by aggregating internal digital learning assets, 3rd party content, and user-generated resources and leveraging them with the support of AI. LXP operates as a "Learning on Demand" platform, with accessible search functionalities and content recommendations based on user preferences and behavior.
LEARNING MANAGEMENT SYSTEM (LMS)
A software for the centralized administration, documentation, tracking, reporting, automation, and delivery of educational and training courses.
LEARNING PATH
A structured learning program that guides learners through a series of courses. Through learning paths, admins control the timeframe and the order of the completion of the courses.
LEARNING PLATFORM
An umbrella term for technologies people use to build and deploy e-learning – authoring software, LMS, etc.
LEARNING PORTAL
A hub or access point with digital learning content and resources stored centrally, where users access e-learning materials. Each learning portal can be individually branded and customized to ensure it meets the specific needs of the learners who access it.
LEARNING RECORD STORE (LRS)
A database used in conjunction with xAPI to collect, store and retrieve data on users' learning experiences for reporting and interpretation. 
LEARNING TOOLS INTEROPERABILITY (LTI)
A standard of cross-system operability created by the IMS Global Learning Consortium. It exists to standardize the connection of learning systems, such as the LMS, with external tools, enabling enhanced accessibility of learning content across many institutions.
LETSI
The International Federation for Learning, Education, and Training Systems Interoperability, a non-profit federation facilitating the adoption of open software standards in learning systems.
LIVE VIRTUAL CLASSROOM
Online learning where teachers and students can present course materials, engage and interact with other virtual class members, and work in groups together. The key distinction of a virtual classroom is that it takes place in a live, synchronous setting.
---
Published on December 13, 2022