Learn how online training boosted the Access to Insurance Initiative's capacity-building offer for insurance supervisors.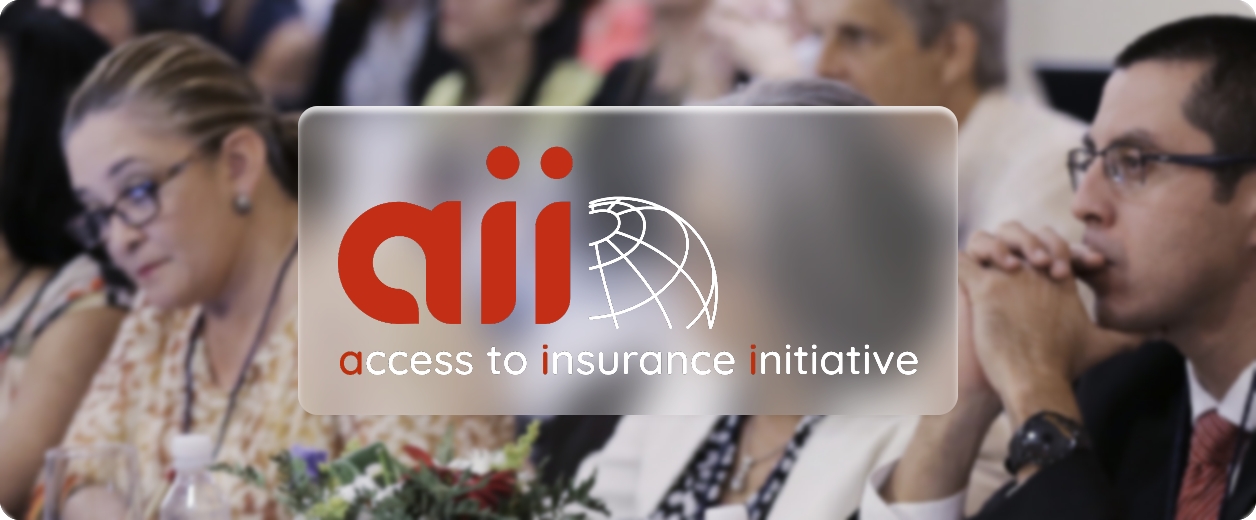 About the client
The Access to Insurance Initiative (A2ii)  is a global partnership created in 2009 as the key implementation partner of the International Association of Insurance Supervisors (IAIS) for financial inclusion. A2ii is committed to ensuring that everyone has access to insurance appropriate to their needs to allow the world's excluded and disadvantaged to reduce financial vulnerability against risks and escape the poverty trap.
A2ii works with insurance supervisors and policymakers and alongside international insurance bodies, development organizations and local entities to create the conditions necessary for insurance markets to thrive. Capacity building of insurance supervisors and other inclusive insurance stakeholders is at the core of A2ii's work.
The challenge
A2ii's capacity-building activities pre-pandemic took place as in-person training globally, hosted by different partners or supervisory authorities across Africa, Asia, Latin America, the Caribbean, and the CEET. This type of delivery came with its limitations, particularly pertaining to the reach.
In 2020 and due to remote working and restricted travel caused by Covid-19, A2ii has fast-forwarded its work in exploring sustainable, long-term virtual solutions that would cater to the capacity-building needs and facilitate peer exchange among insurance supervisors. After an initial assessment of future training needs, A2ii put together a list of requirements that would respond to those needs:
Instructional design
The platform was to support the learning content quality in terms of the learning options, engagement, learning paths, as well as management of assessments and certification. In addition, A2ii was focused on collaborative and social learning and, successively, a platform that should support collaboration and exchange among insurance supervisors within the training workspace.
Technical requirements
As this was A2ii's first experience working with an LMS, it required a highly modular solution that could be swiftly adapted to achieve an optimal configuration. The organization's team came with experience with Drupal, so they leaned toward Drupal-based solutions.
Another important aspect was the support from the potential vendor. Creating its first learning platform for a globally operating NGO was a significant endeavor, and having a reliable technical partner would considerably affect the project's success.
Social learning
Last but not least was the social learning aspect. Building capacity means more than just broadening the number of educated people and organizations and deepening their expertise on industry standards. No less important is forming and strengthening self-sustaining professional communities.
The LMS had to support social learning and provide a safe space for exchanging experiences and best practices and collaboration.
A2ii selected Opigno LMS as its learning platform after a testing and vetting process.
Our solution
A2ii started to work with Opigno in 2020 and launched its first flagship training on the Connect.A2ii platform, built on the default Opigno 2.0 version in 2021. Later, A2ii turned to the Opigno team for technical support and instructional design support.
Connect.A2ii, powered by Opigno, became the primary learning platform and the enabling mechanism of A2ii's capacity-building strategy.
"We liked Opigno LMS, its usability, UX, and the logic of learner paths. We particularly liked that it was Drupal and highly modular, as we already have some experience with Drupal in the team. The highlight, however, was the responsiveness and helpfulness of Opigno support during our testing phase."
Dunja Latinovic, Communications and Digital Learning Manager
Instructional design and interactive content
Switching from in-person to on-demand online learning required A2ii to restructure and repackage its training offer, and Opigno's solution for this task was two-fold:
Opigno LMS provided a wireframe for restructuring the content, linking each training module to concrete learning objectives.
The Opigno team collaborated with an A2ii instructional designer on repackaging existing content and creating new interactive modules in Articulate 360, shouldering all the technical aspects of this activity.
As a result, Opigno's solution extended and amplified A2ii's capacity-building toolbox and delivery, enabling it to work with new multimedia formats, formative and summative assessments, virtual personas, and interactive case studies.
Technical support and development services
The default Opigno 2.0 version covered all of A2ii's basic needs for a successful rollout: Drupal-based software, modular framework, support of a wide range of content formats, authoring possibilities, and essential analytics and user segmentation that considerably facilitated learner management. However, a new LMS version based on Drupal 9 came out, offering better UX/UI, more reliability, and better security, so A2ii reached out to Opigno to update the platform.
Next, our team developed custom automatic milestone setting and group notification features, improving learner management, analytics, and overall learner experience.
Social features
Social learning is a part of A2ii's capacity-building strategy to connect different parts of the digital learning experience and strengthen ad hoc knowledge transfer between supervisors and trainers. Opigno LMS has features explicitly focused on facilitating user interaction and collaboration, e.g., forums dedicated to a course, private messenger, social feeds, and user-created community spaces — a feature introduced in the latest Opigno version.
Users have been actively using private messaging and forums and have recently started using the Communities feature that facilitates and fosters global exchange and learning among supervisors rallied around common themes, working groups, or geographic areas.
"Opigno as a tech partner, has been fast-paced, detail-oriented, and highly responsive from day one of our collaboration. Importantly, they've made an effort to understand the content and keep up with our needs to deliver the best learning experience."
Dunja Latinovic, Communications and Digital Learning Manager
Learn what Connect.A2ii users think of the platform firsthand
Supervisors enjoy working with Connect.A2ii platform because of its flexibility, convenient access to the resources, and community building it facilitates.